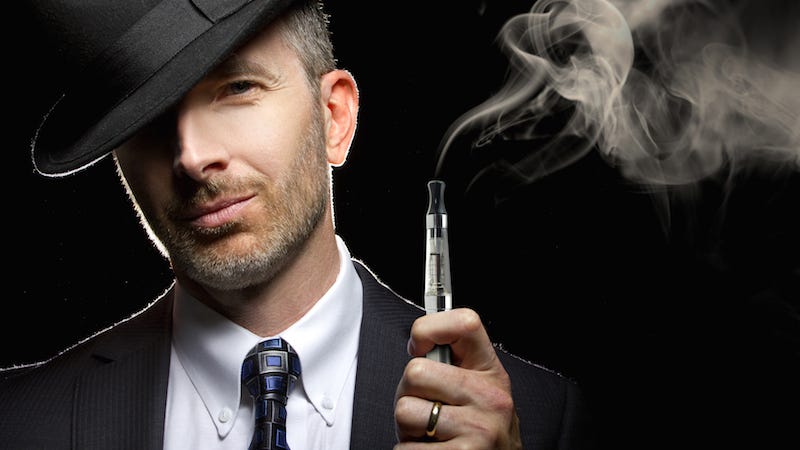 Nothing says "cool" and "fashion" like a vape, and the fashion label General Idea has been really leaning in to that century-old truism: for Men's Fashion Week, they handed their aggressively bored models a key accessory.
We're smack dab in the middle of New York City's inaugural Men's Fashion Week, and to mark the occasion Samantha Bee wandered over to a model casting at designer Robert Geller's studio for an enthusiastic round of offensive intellectual assessments and congratulatory muscle-squeezing.
As a designer, JW Anderson has always leaned unisex, even before chopping down gender bounds was more recently common. But for his Spring 2016 menswear line, shown this week at men's fashion week in London, he's further obliterated gender constructs and made a full collection of garments I am going to "borrow" from…
Our Paris correspondent, Nilina Mason-Campbell, has apparently been amusing herself by getting male models to deliver their cheesiest pick-up lines in their native tongues. The results are, frankly, enlightening. After all, the language of love is international.
Our intrepid photographer, Nilina Mason-Campbell, has been stalking the fashion venues of Paris to bring you an exclusive, behind-the-scenes glimpse of the just-ended men's shows. This way for hunky male models reading, getting made up, drinking and wearing ridiculous outfits!