If we're being polite, it is inexplicable that Donald Trump—an ongoing Jezebel writing exercise that recently brought our reporter Anna Merlan to the lexical xenith of "superfood made of finely-ground clown wigs"—is a candidate so consistently favored by evangelical Christians. The ongoing connection between a…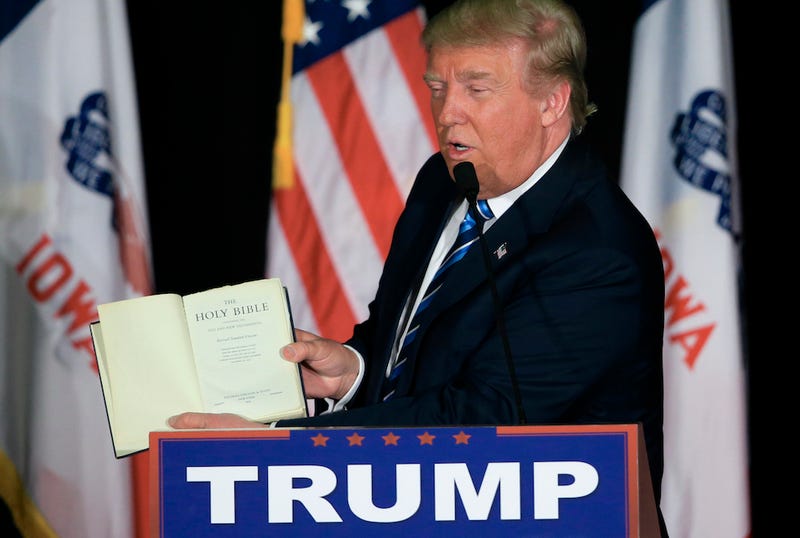 Tomorrow morning at 10:30 a.m., man who has definitely read the Bible Donald Trump will be speaking at televangelist Jerry Falwell's own, personal Christian Kingdom: Liberty University. On Martin Luther King, Jr. Day. It's going to be an absolute disaster. And we can't wait.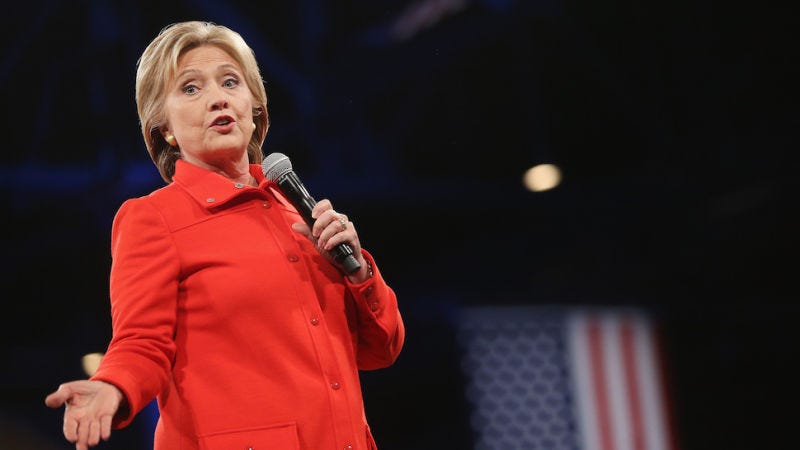 On a Sunday appearance on ABC News, Hillary Clinton condemned the president of Liberty University who earlier this week encouraged students to arm themselves and "end those Muslims."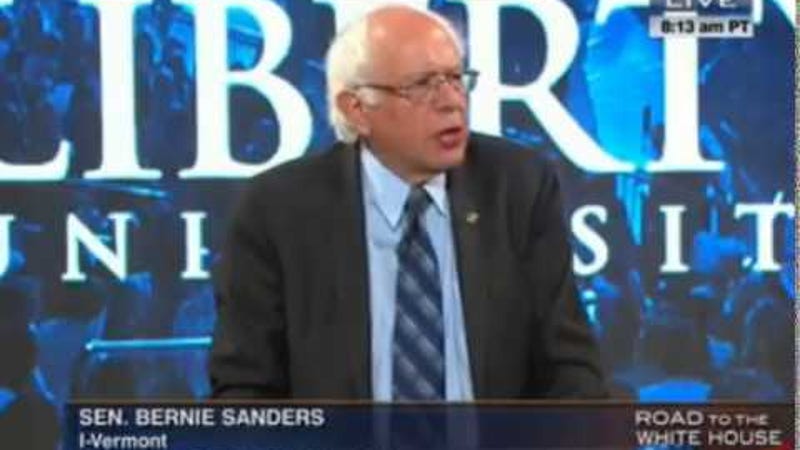 Shanah Tovah from Lynchburg, Virginia, where Bernie Sanders just gave a beautiful, thoughtful speech on income inequality to the student body of Liberty University, an evangelical college that calls for "a strong commitment to political conservatism [and] total rejection of socialism."
Liberty University, the conservative Christian college for conservative Christians has just broken ground on an exciting new project! It's a monolithic tower of manhood that will proudly stand at attention at the center of the University's campus, straining as far towards heaven as its structure will allow.
With the Republican-controlled state Senate refusing to even consider the measure, Ohio's so-called "Heartbeat Bill" has effectively flatlined. But that hasn't stopped rabid anti-abortion demonstrators from flooding the Capitol and throwing a Holy Tantrum, claiming that laws that contradict Biblical law are…
Normally, Liberty University is one of those bizarre/annoying things you can just forget exists, like Branson, Missouri or the band Smashmouth, but not this weekend. Nope, this weekend, centrist and totally rational Presidential candidate Mitt Romney will be addressing the hyper conservative evangelical university as…
Desperate to prove to the rightest of the Republican right wing that he's just as conservative as they want him to be, Mitt Romney has accepted an invitation to be the commencement speaker at Liberty University, a Christian school in Virginia that teaches its students that the earth is 6,000 years old, fossils aren't…