Kelly Ayotte, R-New Hampshire, is not fucking around.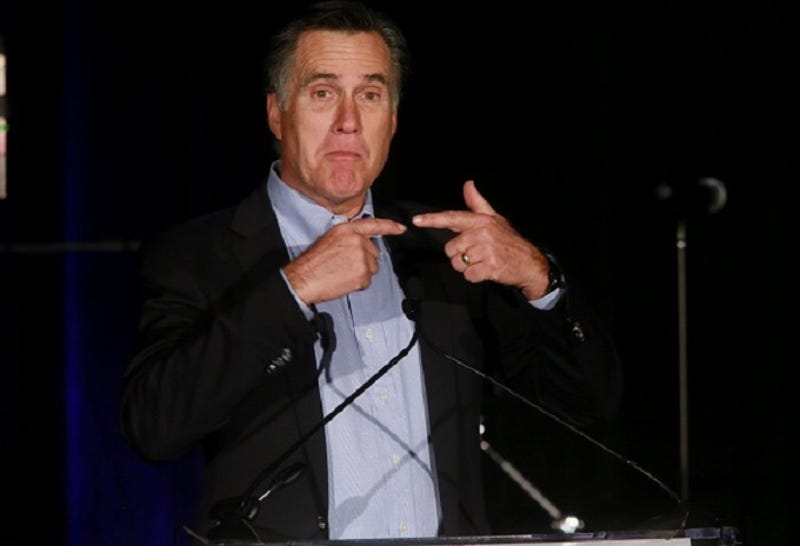 While Hillary Clinton was busy running for president in New York, Mitt Romney held a fundraiser in Park City, Utah where he reportedly said that he wouldn't be surprised if the GOP turned out to be "the party that has two women on the ticket."

A truly motley crew of Senators has introduced a bill that would crack down on schools that fail to address campus sexual assault. But unlike window dress-y efforts that amount to little more than campaign ads for politicians uninterested in effecting actual change, this bill actually sounds like it's got some teeth.
New Hampshire "turned pink" after November's election, as the New York Times rather cutely puts it: after new congresswomen Ann McLane Kuster and Carol Shea-Porter are sworn into office on Thursday along with Senators Kelly Ayotte and Jeanne Shaheen, the state will be the first to send a ladies-only delegation to…
Yesterday, voters in the state of New Hampshire did the unthinkable: elected a female governor, elect a woman to one Congressional district and re-elect a woman to the other Congressional district. Which means that The Granite State's entire Congressional delegation — two Senators, two Representatives — and its…
Republican after cowboy hat-wearing Republican I've spoken with at this convention has expressed frustration over this race's focus "unimportant distractions" like Todd Akin's ignorant ass, the abortion debate, and birth control. The American people don't want to talk about that, this isn't what the election is about,…
In an attempt to appeal to female voters, last night the GOP showcased some of its best lady talent, all of whom had some harshly dismissive words about the War on Women (it's a figment of your hysterical imagination) and how Mitt Romney will do things that will make ladies happy. The most noteworthy, touching moment…
The 2008 Republican National Convention arguably belonged to Sarah Palin, who gave the speech that (thankfully) would later prove to be the apex of her political career while her daughter Piper (awesomely) styled her baby brother's hair by licking her hand and rubbing it on his head. Will the 2012 RNC have a similarly…
Your most productive plans for the Fourth of July might involve a vodka-infused watermelon, but Mitt Romney probably won't be doing much relaxing during his annual family vacation at his lakefront home near Wolfeboro, New Hampshire (which includes a terrifying-sounding activity called the "Romney Olympics," Oh My…
Mitt Romney's made it clear that he believes that corporations and zygotes deserve more rights than women, which is why it's not terribly surprising that female American voters say they prefer Barack Obama over the presumptive GOP nominee by 18 percentage points. To close that gap, it may make strategic sense for…