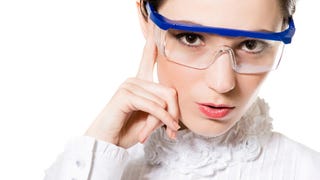 There's a lot that wedding dresses and Ebola have in common: They're expensive, take a long time to put on and both feature a facial shield to protect one's physical and emotional integrity. That's why it should surprise no one that a wedding designer will be debuting an Ebola suit during New York Fashion Week.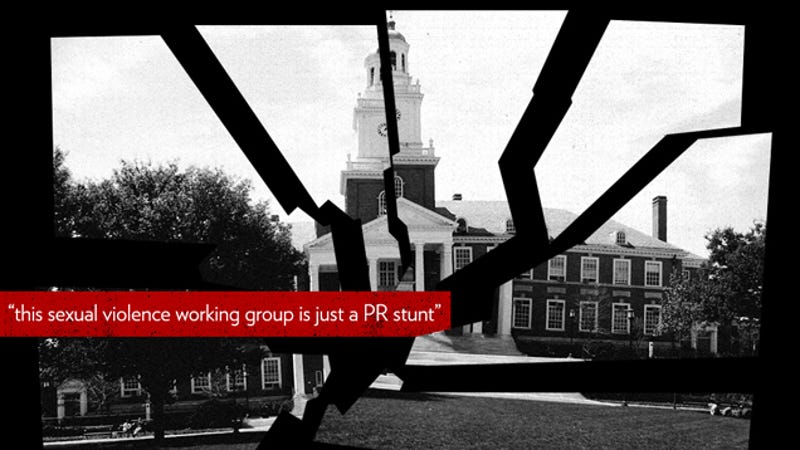 Johns Hopkins University is one the 76 American colleges and universities under federal investigation for mishandling rape allegations. Like so many of the schools that have come under fire in the past year, JHU has publicly paid lip service to fixing its polices — but student activists are skeptical that the changes…
Slathering one's child with all manner of anti-bacterial products has become a common practice among many parents—and who can blame them since the world is basically a disgusting place covered with poop dust and all kinds of dangerous germs. But recently this tendency to sanitize our offspring has come under suspicion…
Johns Hopkins University has emerged in the past year as an unlikely lightning rod for controversy. Between "satire" on "fat chicks" and musings on emasculating women, scarcely a month has gone by without word of new journalistic hijinx. But today's a new level of achievement entirely.
Greg Sgammato wrote a piece mocking "fat chicks" (or, in his words, "elephants" and "wildebeests") for the Johns Hopkins News-Letter. Now you can see the face of this witty social critic — and his News-Letter partner in crime.
The editors of the Johns Hopkins News-Letter have issued an apology for a piece titled "Local Bison Bear All At Psi Kappa Psi Lingerave," noting that it "was deliberately written as a satirical piece."
[Baltimore, October 5. Image via Getty]
Once again, librarians save the day! As reported last week, a reproductive health database run by John Hopkins University called POPLINE had removed the term "abortion" as a recognized search query in February. The change had gone unnoticed until a group of librarians at the Medical Center at UCSF had trouble gaining…