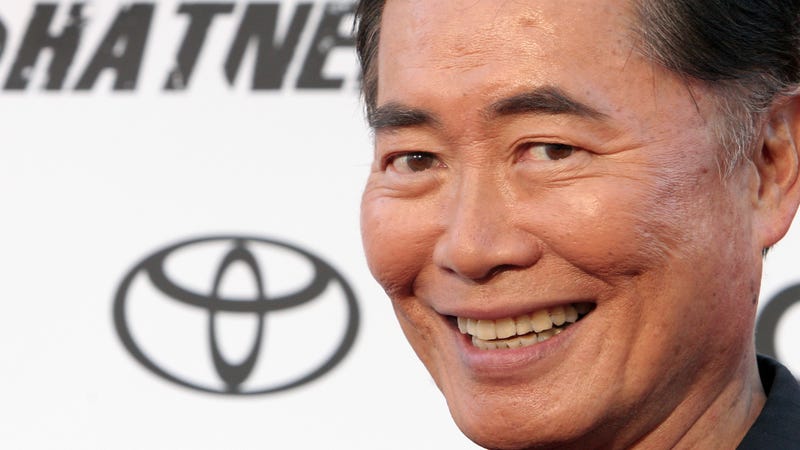 On Thursday, the news broke that, in a nod to George Takei, Star Trek Beyond would quietly show the character of Hikaru Sulu as a married gay man raising a daughter. Cool! Only, George Takei disapproves.
50 years after George Takei originated the role in Gene Roddenberry's long-running series Star Trek, and 11 years after Takei himself came out, Lieutenant Hikaru Sulu (now played by John Cho) will be revealed as a gay man "with a husband and a daughter" in this summer's Star Trek Beyond. The creative decision, writes…
In the New York Times, many notable Asian-American actors—Constance Wu, BD Wong, Aziz Ansari, Daniel Dae Kim and more—discussed the obstacles they've had in securing parts, pegged to the larger conversation around overall diversity in Hollywood, as well the recent spate of films in which characters written as Asian…
Unless you missed the memo on why John Cho should be your boyfriend, you're probably aware that the Star Trek actor is currently in high demand amongst the good folks of the Internet. Now, thanks to a recent hashtag campaign called #StarringJohnCho, we're duly #blessed with all of the John Cho memes our hearts…
In a bold attempt at youth outreach, President Barack Obama has released a new ad for Live From Charlotte — a web-only show targeted towards young voters that with air live from the Democratic Convention — that features him making a very serious and important call to the show's host, none other than Harold & Kumar's…
Awards show season kept rolling right along last night with the 15th annual Critic's Choice Awards, and though not everyone left with a statue, the night was a victory for mostly everyone on the red carpet.
Lady Gaga was booed by her British fans yesterday after showing up 20 minutes late to her performance and then having to cut her set short as a result. Maybe they were just saying boo-urns? [TheSun]
Britney Spears was involved in a minor car accident Saturday night; no one was injured and no vehicles were damaged. [AP]