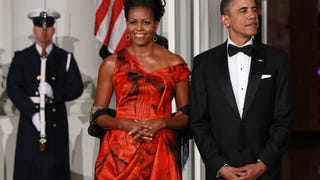 ...at least, that's what Barbra Streisand and her fellow guests would have us believe. While we're on the subject: why was Anna Wintour there?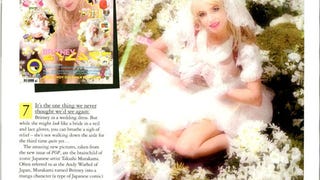 Britney Spears is on the cover of Pop magazine, and inside, she's photographed in a wedding dress complete with veil.
Lindsay Lohan's car struck a photographer early yesterday morning. Allegedly.
According to this report, Mischa Barton was taken from her home last week because she was so high on coke friends were afraid she was going to kill herself. [NY Post]
And then there were seven?!?! Angelina Jolie reportedly told one of the Slumdog kids that she is planning to adopt an Indian orphan. The papers will surely turn this into a race with Madonna. [Telegraph]
Suck on this: Madonna will be involved in New Moon, the Twilight sequel. Her Madgesty will not only be in the film, but supply music for the soundtrack. Brain exploding, brb. [ONTD via E!]