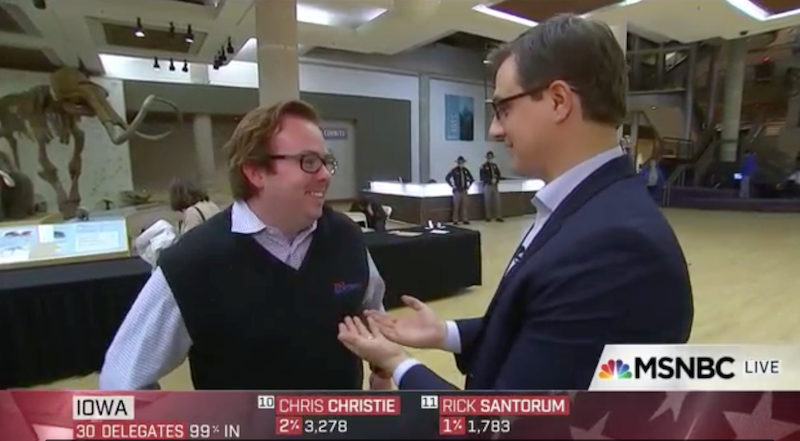 Former Pennsylvania Senator Rick Santorum, like a lily fading to brown with the September breeze, finished with about 1 percent of the vote in last night's Republican caucuses. That number does not include one of his own staffers, who didn't really see the point in voting for him.
In preparation for tonight's caucuses, Ted Cruz has spent nearly three-quarters of the past month campaigning in Iowa. That means his darling wife, Heidi Cruz, has also had to spend a lot of time in Iowa. And according to a source familiar with the Cruz family, Iowa is Heidi Cruz's own living hell.

After recounting the votes in the Iowa caucuses, a bombshell from The Hawkeye State: the winner of the first contest of the primary season wasn't actually Mitt Romney, but Pennsylvania shitstain Rick Santorum. And thanks to the pervasive neologism of Santorum's name, every single headline about it is disgusting.
Right-wing caricature Michele Bachmann received a whopping 6,000 votes in last night's Iowa caucuses, which put her solidly in third-to-last place, in front of a guy who didn't even campaign in the state, and "other." Discouraged by this insurmountable setback, she'll be suspending her campaign, saying, "I have…
During an TV interview this morning, Presidential candidate Michele Bachmann bristled when asked to provide insight into what, exactly, she meant when she said in a speech that gays were "sad" sufferers of "sexual dysfunction" and "a part of Satan," calling the question irrelevant gotcha journalism and refusing to…
Watch out, kissing babies and candidates saying how madly in love they are with the troops— this election cycle, there's a new bit of daily drudgery in town— relentless trolling of candidates by non-supporters whose totally surprise questions for the candidates are captured on video. While many stunts have already…
Smirking blowhard Newt Gingrich has been threatening to run for President for decades now, and this year, he's closer than he's ever been to following through on that threat. But as the Iowa caucuses approach like a thundering herd of angry ex wives, it's been difficult for evangelicals to wrap their heads around how…