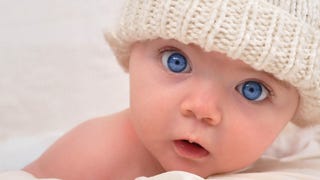 Germany has become the first European country to legally recognize a third gender at birth — a new law allows babies born with both male and female characteristics to have their gender left blank on birth certificates. This third option, German legislators reason, will make it so that parents no longer feel pressured…
The University of Oklahoma's first-ever coed floor brings up an important question about college students' living space: should gender-segregated housing be a thing of the past?
South African runner Caster Semenya made her triumphant return to running last night at a small athletics meeting in Finland, which she easily won. "I was a little bit nervous because it's been a long time not competing," she said.
Thoughtful articles by Ariel Levy and Judith Butler explore the larger issues of sex and gender behind Caster Semenya's story — and how the mishandling of the young athlete's "gender testing" has affected her life.
Yesterday, Tracie put up a video of former Top Model contestant Clark saying ignorant crap about fellow transgender contestant Isis. Clark's argument was basically that God doesn't make mistakes, and so Isis changing her biological gender was going against God. I wonder what Miss Clark would have to say about the…