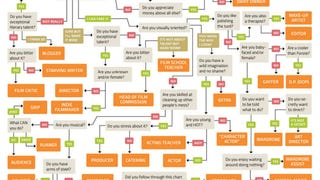 So, you want to work in the glamorous world of Hollywood movie making, but you're not quite sure what job suits your particular set of skills best? Well, now it's easy to find out whether you should be a producer, a wardrobe assistant, or just another audience member, thanks to this kind of amazing flowchart.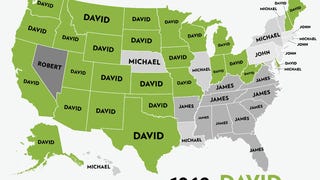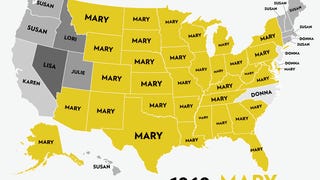 Rom-Coms are not in a good place right now, as lamented by The Atlantic and our very own Tracy Moore. The chart above–based on figures from Box Office Mojo–shows just how badly the genre has tanked, as inflation-adjusted domestic ticket receipts (left axis) have plummeted despite a huge number of releases (line…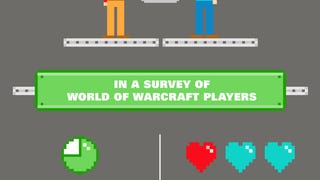 The folks at Online University have put together some statistics about gaming and online dating, and it seems like (surprise!) gaming could be a great way to meet single guys. Plus, as the graphic points out, "Battling demons and trolls with a girl is a bigger rush than grabbing coffee with her."
For the record, we are not saying that we agree with this chart. Straight dudes who are smart, nice, and handsome — all at the same time — do exist (sometimes they're just a little hard to find!). I will say, though, that this diagram just might correlate with the high number of gay male friends I have. Think about it.
Indiana wins! Go Indiana! Oh wait, that's a chart of the different kinds of abortion restrictions existing in a state — from targeted restrictions on abortion providers (also known as TRAP laws) to parental consent laws to waiting periods. You can play around with the tools over at Remapping Debate, depending on which…
The new UN agency for women has released a report on the progress of women worldwide. Despite the optimism implied by "progress," spoiler alert — it's all pretty terrible. But there are charts!
AK Tettenborn guides you through one of life's most important decisions: Should you shave your legs? Basically the answer is always "no," particularly if you just don't give a damn.