"Hysterical," is how CNN pundit Jason Miller described Sen. Kamala Harris (D-CA) on Tuesday night.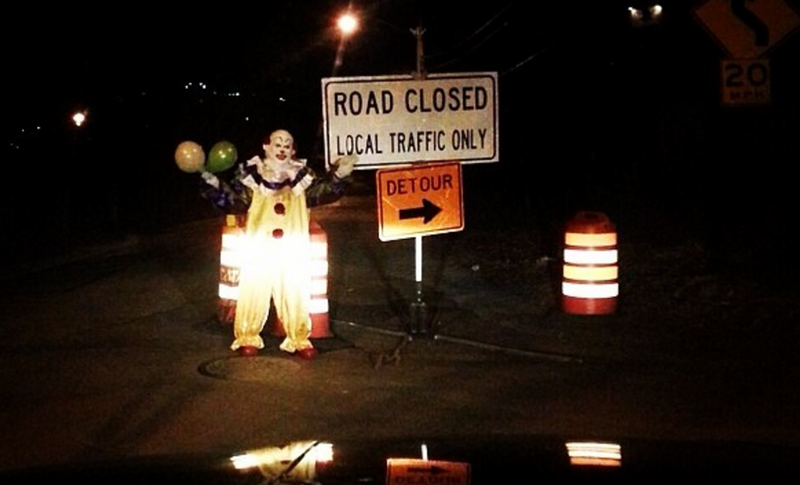 At this point, "creepy clowns" have been spotted in over a dozen cities, and at least one has supposedly lightly scratched a young boy. Whether or not we're ready to admit it, our days of being able to walk down the street dressed as an evil jester with a chainsaw are over. Clown Purge has arrived.
In a stunning example of the kind of mass hysteria Americans are known for (I see you with the devil, Goody Cyrus), a Harvard poll has found that one fourth of Americans believe that Ebola is alive and well and coming for them as you read this. In fact, you'd better lock your doors, because many believe it can fly…
Last night on my walk home, I noticed a huge neon sign in the window of my local pizzeria that read, "NO MSG." Huh, I thought. Is that a thing? I'd never known I was supposed to worry about MSG in my pizza—although, to be fair, I don't worry about MSG in anything, at all, ever—but apparently it was a big enough issue…
Maggie Gyllenhaal, Hugh Dancy, and Rupert Everett star in Hysteria, a movie set in Victorian London. More interestingly, it's about the invention of the vibrator. Dancy plays a young doctor struggling to establish himself in the medical world until he's invited to join a women's practice that specializes in curing…
In their neverending quest to get high in stupid ways, kids today are apparently turning to I-dosing, in which sounds played over the Internet supposedly function like drugs. Cue the hysteria!
Why was hysteria mostly diagnosed in women? According to a new book, Hysterical Men: The Hidden History of Male Nervous Illness, it's because dudes having mental problems was considered totally gay.
For generations, "hysteria" was considered a woman's complaint. A new book blows the lid off the myth.
Rabblerouser/Celebrity Big Brother contestant Germaine Greer is lashing out at the late Princess Diana for no apparent reason (well, except for all that gratuitous dog and pony show-ing about the 10-year anniversary of her death) calling the royal icon "slow", "devious" and "disturbingly neurotic." Disturbingly…