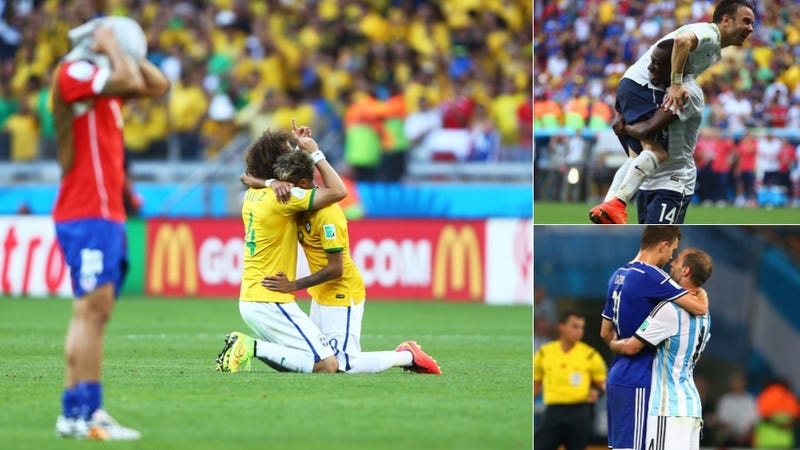 We're baaaaaaack and this time with some cutie photos of men touching one another (appropriately, of course).
A charter school in America's insufferable kid and parent-related news mecca of Brooklyn has outlawed hugging in the halls between classes because school officials find the practice "distracting" for the children. Smiling, eye contact, quotes from Will Ferrell movies, and dumb made up handshakes are still allowed. But…
Even though it's only existed for just over a 24 hours, we've already fallen for the Hugs From Drake tumblr. It makes it seem like the dude is just handing out cuddles. We're interested. If he spoons, we're down for that too. Whatever. We're flexible.
No, really. Just watch. Thank you, Facebook.
Want to know the secret to a happy marriage? Four hugs a day! A recent study of married couples in the UK reports that regular signs of affection like four hugs a day as well as at least 22 periods of quality time spent together every month help make married couples happier. The study also recommends at least two…