Donald Trump should be president. Not just because of his astonishing qualifications, his diplomatic skill-set, or his very coherent stances on the issues, but because he's always remembered the little guy, the common man, the less fortunate.
As much as we love Frozen for everything that it accomplished and provided and inspired and proved, the film boasts a fair amount of haters. You know, the "I get it, but I can't stand that movie" types or even the "I just don't see what the big deal is" types or even the "FROZEN IS THE BASTARD SPAWN OF THE…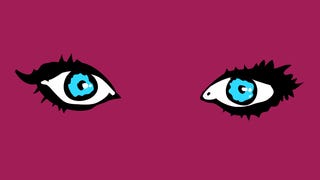 Earlier this summer, I attended a music festival that could easily be summed up as an utter disaster. It poured the entire time. The grass my friends and I were standing on quickly turned to mud and to get anywhere, you had to walk through deep puddles that soaked our shoes and socks. Despite all this, I tried to…
Busybody organization One Million Moms, they of the failed anti-Ellen Degeneres JC Penney protests, the failed anti-gay moms in catalogs JC Penney protests, and failing anti-GAP Two Dudes Being Gay on a Billboard in LA protests, is predictably up in arms over the re-launch of the Green Lantern as a gay super hero. But…
When JC Penney hired noted gay lesbian homosexual Ellen Degeneres as its spokesperson, a homophobic group called One Million Moms fired back by calling for a massive boycott of the department store chain. Rather than dismiss Degeneres, JCP doubled down and featured in the pages of its May catalog a couple of happy…
Is this the most hateful example yet? Yes, I think it is. But wait, they're not bullying a three-year-old girl. It's just about Angie being jealous of her daughter's beauty! And Shiloh "slouching towards Zach Galifianakas." [HollywoodLife, Earlier]
"I don't try to please ­everyone. What matters is what my ­family and friends think." -Perez Hilton. [The Mirror]
"I'm guessing you have more male friends than female," Bill Maher says to Cameron Diaz, apropos of nothing, during last Friday's Real Time with Bill Maher. Causing Cameron to assert that she's not gay.
This just in: To those who find Gwyneth Paltrow's GOOP lifestyle newsletter too precious, tone-deaf, out of touch or [insert own adjective here] the actress has a message... She feels sorry for you. [USA Today]
Speaking of internet commenters: An eagle-eyed tipster informed us that gossip blog (and repeated Missdemeanor offender), Perez Hilton, has started requiring registration for commenters this week. The tipster wonders if Perez grew "tired of the haters," assuming that Perez ever read the comments, and noted that the…
Here's how it started: about 18 years ago a bunch of people were sitting around watching Full House and the thought occurred to one of them: that Stephanie Tanner is dressed so trashy, she looks like she's on the fast track to a trailer park and a meth habit! And what seems so glaringly obvious today dawned upon…