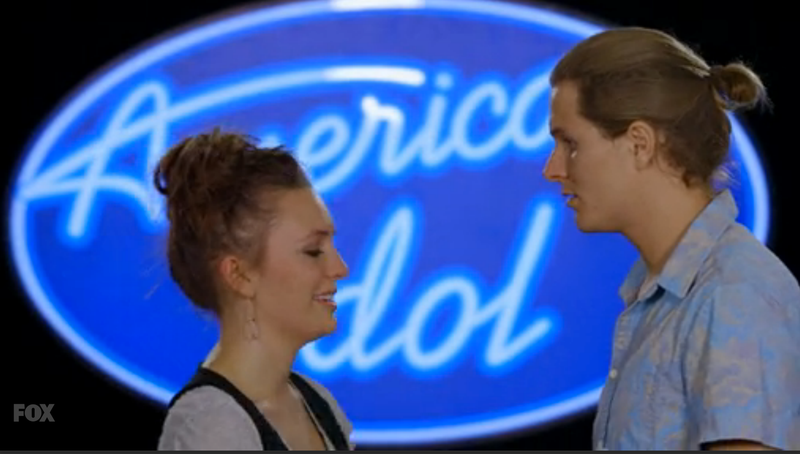 On Wednesday night's premiere episode of the last season of American Idol ever, the vibe was generally light: J.Lo looked like the alien queen of continually indeterminable age she is, Harry Connick Jr. was not to be confused with Michael Bublé, and Kanye West showed up because oh righttt Ryan Seacrest produces …
A source claims that Madonna is "absolutely obsessed" with Lady Gaga and wants Gaga to open her next world tour.[NewsoftheWorld]
Jon Gosselin brought his daughter a birthday cake that read, "Happy Birthday Maddy" today. The only problem? Her name is spelled "Mady." But it's not "Johnathon's" fault: Entertainment Tonight ordered the cake for him.
Susan Boyle was "comforted" by psychiatrists before the Britian's Got Talent finale. Then she lost. [Daily Mail]
Paramedics and police were called to help a "spaced-out" Susan Boyle through a hotel lobby early Sunday. [NY Daily News, NY Post]
Now? Susan Boyle is in a mental hospital:
The Renee Zellweger romantic comedy New in Town is, by all accounts, completely formulaic — with one exception. Not every chick flick inspires two critics to call for class action lawsuits, or "nearly throw up."
[New York, December 13. Images via Splash.]
Britney Spears showed up for her comeback at the MTV Awards "late, unprepared, and with a drink in her hand." She was also supposed to be lifted and twirled by the dancers, but refused. And she was supposed to be wearing a corset. [Page Six]

Also, Britney's boot had a broken heel — could that be why she stumbled? [ONTD