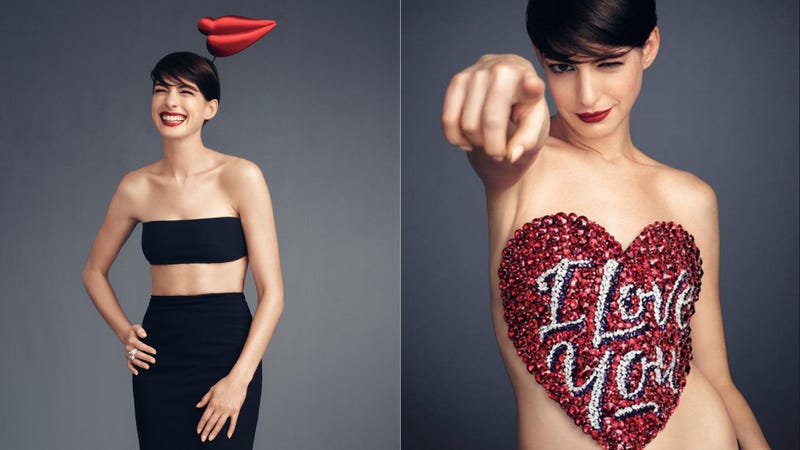 "She won an Oscar, got married, and was hazed by the mean girls. But Anne Hathaway is going to keep on living." That's how Harper's Baazar's Laura Brown starts off her new profile of the actress: naming two amazing things that happened to her and one incredibly vague bad thing, before suggesting that Hathaway…
Apparently bored with the general laziness displayed in 2013's September issues, New York Times fashion reporter Eric Wilson was so unimpressed he wrote an open letter to the editors of such venerable publications. As his work usually is, it's a good read.
If you bought everything September's issue of Harper's Baazar told you to, you'd be out almost half a million dollars. That's according to HuffPost Style, which has the average cost of each item in the big paper monstrosities like Vogue, Marie Claire and Lucky, as well as totals for all that stuff. Woof.
It's Day 2 of our stylnalysis (yeah we made that word up) of women's magazine editors' signatures: Today we've got graphologist Sheila Kurtz's take on charmingly batty Harper's Bazaar editor Glenda Bailey (rendered at left as a Simpsons character from the August issue, the one brilliant idea in the magazine in…