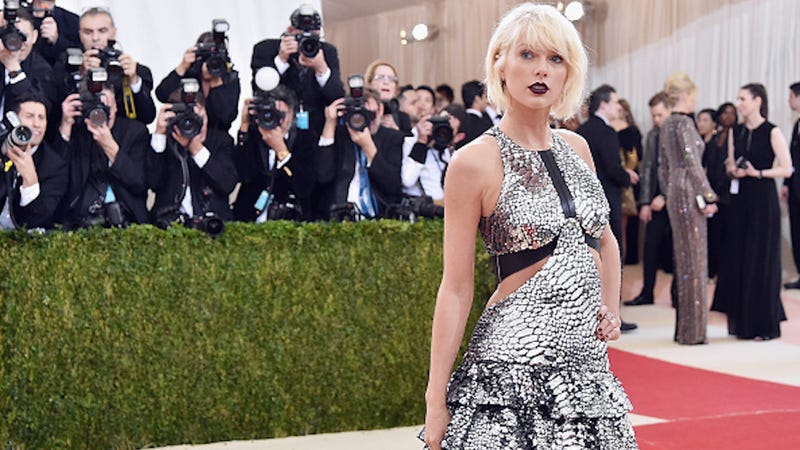 Ever so briefly, Taylor Swift lived like the common people do by serving jury duty today in Nashville, Tennessee. But she was quickly relieved of her civic duty. The judge determined that she could not be an "impartial" juror for the case at hand.
Many people would watch Amber Rose being Amber Rose for hours. But a talk show has its limits. At 11 pm on Friday night, the designated graveyard shift, The Amber Rose Show premiered in a time slot in which it's nearly impossible to gain traction. Amber is hugely likable, with a disarming ability to pry information…
For a brief day and a half the world thought it had rid itself of the romance between a grown man who pronounces his name like a baby and a teen with a mansion. We were not so lucky.
A Kardashian has broken up with a guy while pretending their relationship was ever a real thing in the first place. LOL. But since the Kardashian in question is Khloe, the most sensible of the brood in my opinion, I'll give her a pass. But let's be real, French Montana was mainly a press-savvy rebound.
Sock magnate Rob Kardashian has apparently cut off all contact with sisters Kim and Khloe in the weeks since he bailed on Kim's Florentine nuptials. According to a source, he is "not in a good place." (Is that place "not wanting to be told that he's destroying the family with his butt circumference"? Because I think…
Ohhhhhhhh, okay, then! Remember earlier this year when everyone got mad at Farrah Abraham for waxing her 3-year-old daughter's eyebrows? Well, turns out, it's toooootally not a big deal, because the toddler was asleep when her mom poured hot wax on her face and then ripped all of her face-hair out to make her more…