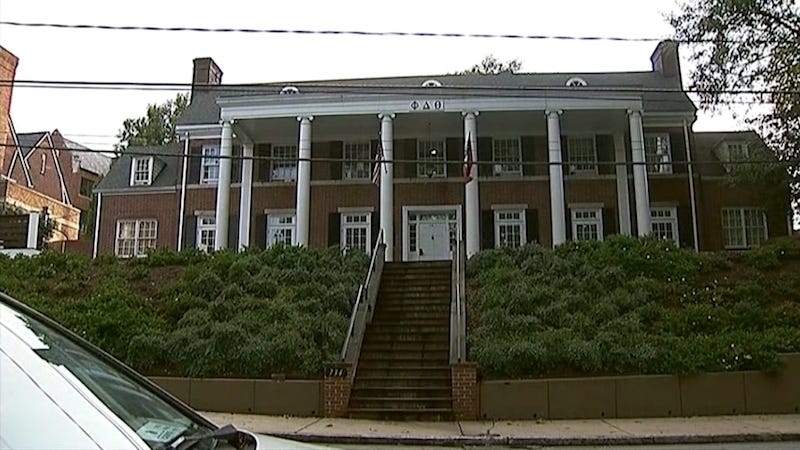 Georgia Tech has suspended Phi Delta Theta after several of its members were accused of yelling racial slurs at a black student in August.
Alif Laam Meem, also known by their Greek letters as the Alpha Lambda Mu fraternity, was founded this past February at the University of Texas Dallas. But now that it's fall and prime Rush season, ALM is pushing to recruit new members and start new chapters around the country. This frat news isn't notable because the…
After her sorority was the subject of a letter—specifically, a guide to talking to Jewish girls—penned by a University of Maryland frat guy that went viral, one girl came back with an answer rap of sorts, sent to her sisters on her list-serv, "How to Impress a Gentile." Biting and funny, it turns the tables on one…
It's not often that you associate a pack of frat boys with a campaign to raise awareness about sexual abuse and violence against women, but sometimes life offers up a nice surprise. This group of fraternity brothers at Western Kentucky University got together to walk—or at least try to walk—a mile while wearing pairs…
This week's installment of the ABC News semi-journalistic series What Would You Do? focused on college hazing rituals. Apparently, while people will rescue frat guys, sorority girls humiliating each other is just hot.