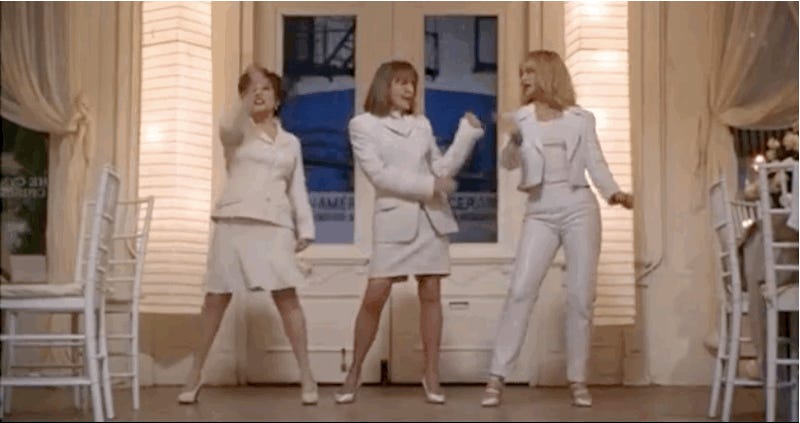 On the tails of the likely dreadful Adam Sandler blah-fest, Netflix has announced they'll be releasing the amazingly-titled comedy Divanation, which will reunite First Wives' Club stars Goldie Hawn, Bette Midler, and Diane Keaton. Sing it with me: YOU DON'T OWN ME DA DA DA DAAAAA.
In an interview with Porter, Goldie Hawn talked about getting older, staying happy, and her marriage-free romance with Kurt Russell. The 69-year-old actress (who has not been in a movie since 2002's The Banger Sisters) said aging is merely a "fact of life" and that the "key to happiness is all about perspective."

Good news: Germans no longer have to hide their heads in shame, for now they have their very own scandalous, gorgeous political wife. Carla Bruni - and Michelle Obama - best watch out.
What is the role of the modern first lady? In Sunday's Washington Post, Robin Givhan takes Michelle Obama to task for failing to advocate for a specific cause during her first year in the White House.
Jennifer Aniston was on Oprah today to promote her new film Marley & Me (which opens the same day as Brad Pitt's The Curious Case of Benjamin Button), and Oprah dove right into talking about Jennifer's Vogue cover and interview. Jen said that the cover's quote about Angelina Jolie wasn't completely accurate, but that…