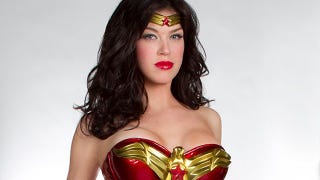 I managed to get a hold of the David E. Kelley-written, NBC-ordered-and-then-cast-aside-in-shame Wonder Woman pilot over the holiday weekend. After I watched it, I became horribly ill. Was the Wonder Woman pilot to blame? Yes. Absolutely it was. There is no doubt in my mind that Wonder Woman was so terrible it…
On July 9, our commenting system changed, and I promised to answer the questions and concerns readers — and commenters — have had since then.
Two weeks ago, we put a call out for questions to add (and answer) to our Jezebel FAQ. Well, you asked, and, after the jump, we post (and respond to) the 20 most common* queries.
We had a long chat with Central and South Asia expert Josh Foust of the website Registan about the assassination of Benazir Bhutto this morning. "She's beloved by her clan and by the masses her people own but otherwise, a lot of people do not like her because of how she and her father stole billions of dollars from…