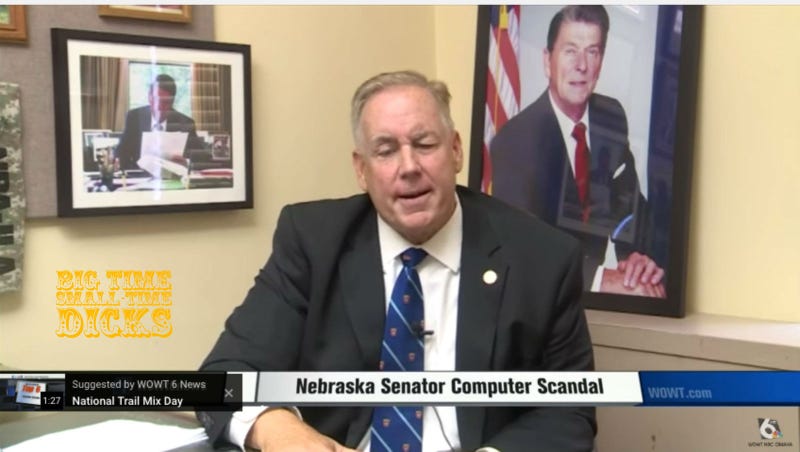 Welcome to Big Time Small-Time Dicks, a regular column on The Slot that explores local politicians, small-town scandals, and everything else making life miserable on a local level. Know a small time person who is a big time dick we should feature? Email us.

Elmo in the news a lot lately — some good, some fucking terrible — but nevertheless, the loving furrie cannot be avoided. This time, it's because some Elmo-costumed dude who enjoys harassing tourists with anti-Semitic outbursts was sentenced to a year in jail after admitting he tried to extort $2 million from his…
A network of Arizona-based websites is using data from sex-offender registries maintained by law-enforcement agencies to basically extort money from purported sex-offenders, some of whom are either no longer required to register themselves or have never actually been convicted of a sex-related crime.
Porn producers have been capitalizing on American prudishness in a big way by obliquely threatening, i.e. through lawsuits, to erase the very discretion that is internet porn's solemn promise for viewers who illegally download videos. These furtive porn consumers, however, have had enough, and now a Kentucky federal…
A California man has pled guilty to a crime one victim called "virtual rape": he hacked into hundreds of women's email accounts, found naked pictures, and sent them to everyone in the women's address books.
Clearly with nothing to lose, the young murder suspect has admitted to extorting Natalee Holloway's parents by demanding money for the location of their daughter's body. His stated motivation: revenge.