Y/N is a weekly music guide based on our very scientific, non-subjective Yes/No rating system. IT IS DEFINITIVE AND CANONICAL.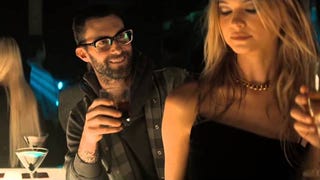 Every year, DJ Earworm releases a mega-mashup of the top 25 pop songs of the last 12 months, and every year I approach it with disdain and consternation, only to be completely pleased with the end results. Mashups are generally the worst genre of music in existence, especially in the '10s, because they tend to exhibit…
I know I already posted one "most popular songs of 2013" mix, but I really love this one from DJ Earworm. It's kinda like someone took all your leftover Thanksgiving dishes and mixed them into one delicious mega meal of funky fabulousness. I'm a fan.
DJ Earworm has posted his fourth annual United State of Pop mashup, featuring 2011's 25 biggest pop songs (as determined by methodology explained here) rolled up into one enjoyable and easy to digest ditty. What's particularly cool about Earworm's mashups — and this year's edition more so than ever — is that they…
DJ Earworm's Ke$ha-heavy abomination, chock-full of Auto-Tune, stutter-beats and repetitive wailing is oddly compelling. But we don't agree with YouTube commenter randomguy734: "PUT THIS SONG IN ITUNES WE WILL ALL BUY IT THUMBS UP IF U WANT IT IN ITUNES!!!!!!!!:)"