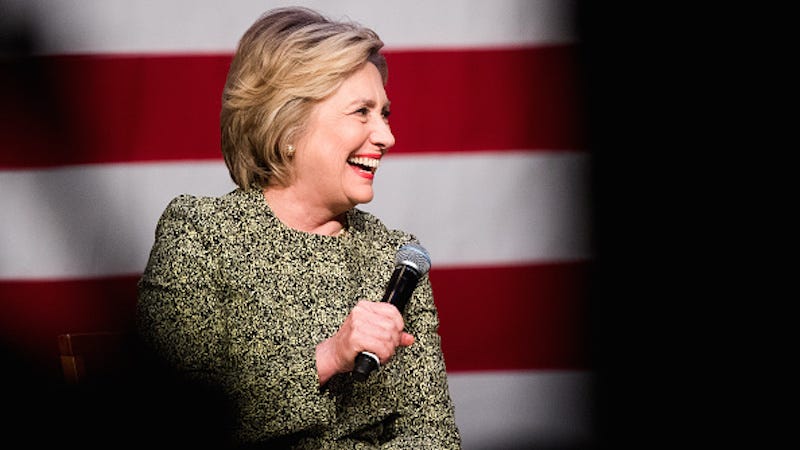 During Monday night's town hall on MSNBC, Hillary Clinton promised that, if elected president, women would make up half of her Cabinet.

"If you're a woman, everyone dumps on you like, 'How can you be a feminist?' So you don't want to have that conversation," Susan Sarandon told The View of being a vocal Bernie Sanders supporter, as she held a tiny dog in her lap.
A few weeks ago, a man emailed me to "congratulate" me for "overcoming my gender" and voting for Bernie Sanders. After reading a short blog post I wrote here, he incorrectly assumed that I was one of the many youngish women voting for Sanders. It was an odd turn of phrase, one that simultaneously implied that gender…
Yesterday, former secretary of state Madeleine Albright made waves when she took the Taylor Swift approach to introducing Hillary Clinton (or the Swift via Katie Couric via Albright approach. Whatever). "There's a special place in hell for women who don't help each other," Albright told a crowd in New Hampshire.
Randall Terry of anti-abortion extremist group Operation Rescue is running for President on the Democratic ticket, and during last week's Oklahoma primary, he actually defeated Barack Obama in a dozen or so counties. And he demands acknowledgment from each and every one of you, readers of this website. Look into his…