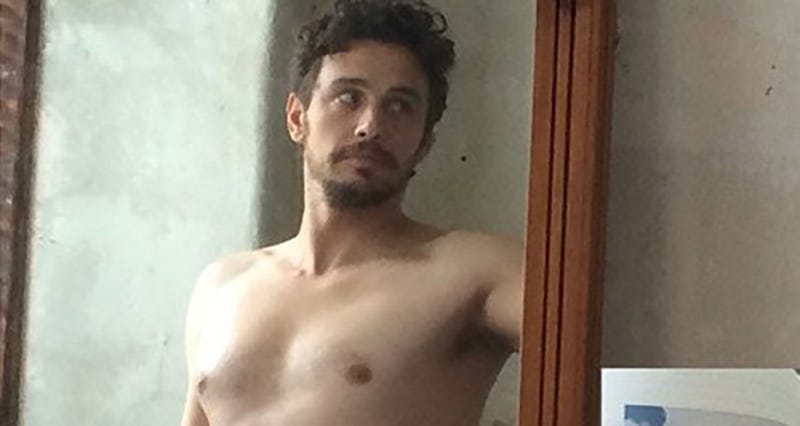 Happy Memorial Day weekend! In order to help you celebrate, James Franco (actor, author, director, the new messiah, etc.) has posted and deleted another revealing selfie for your viewing pleasure. Unfortunately for Franco, the internet doesn't play peekaboo and anything you post is forever (especially when you do it…
While Paula Deen's backers have been steadily jumping ship since she outed herself as an N-word-using, separate-bathroom-using, down-home deep-fried racist, others of her kind are flocking to support her. In fact, the annual Paula Deen Cruise has tacked on an additional voyage for summer 2014 thanks to high demand.
Fuck being a waiter at the Ivy with a screenplay in your locker! The real way to meet celebrities these days is to become an international Hacktivist and chill in diplomatic asylum for a few years. Case in point: Lady Gaga visited Julian Assange—who counts Oliver Stone and Michael Moore among his most vocal Hollywood…
Yes, Rihanna and Chris Brown put their faces on each other at a club in the Meatpacking District this past evening after arriving within five minutes of each other. Like the classiest mating call displayed on a Discovery Channel special, Breezy "raised his shirt and was dancing promiscuously" in Rihanna's general…
Today the gossip world took a break from shaming Teen Mom stars Amber and Jenelle to discuss Maci Bookout. The 19-year-old recently befriended Jersey Shore cast members, but insists she's kicked her raging beer bong addiction for good.
Jessica Biel is "the most dangerous celebrity to search in cyberspace," according to security software firm McAfee.
Though Kate Gosselin filed for divorce from Jon on Monday, the filing does not contain custody information at this time. Will Kate ask for primary custody? How much time will Jon get? [Star Magazine]
Gossipeuse Janet Charlton claims Jennifer Hudson is knocked up. JHud is currently on tour; her fiancé, "Punk" from I Love New York, is training to become a professional wrestler. [Janet Charlton's Hollywood]
After six months, Angelina Jolie and Brad Pitt are moving to Germany. Maybe. But! "Friends" say there's tension. [Daily Mail]
Award-winning journalist Christiane Amanpour says Renée Zellweger is "very smart about current affairs." That is an enviable endorsement. [NY Observer]
Lindsay and Sam loved Tina Fey's Sarah…
Lindsay Lohan: Protective of lady love Samantha Ronson. A source says "Ashley Olsen said hello to Sam at [NYC hotspot Beatrice Inn], and Lindsay screamed at her, 'Get your 15-year-old Full House ass away from my girlfriend.'" [Page Six]

And don't forget! Even though LL was in AA, she downed vodka cocktails all night. [