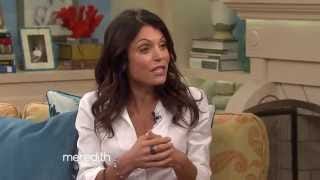 During a hearing with a judge Bethenny Frankel attended Thursday over divvying up her money with ex-husband Jason Hoppy, said judge reportedly told Frankel "No more pajamas!" in response to an Instagram photo the former talk show host recently shared of her in her daughter's sleep garb.
Gillian Anderson, the disbelieving Agent Scully from The X-Files, was a bit of a romantic when she was a young, Los Angeles-bound woman, and though following her then-boyfriend from New York to L.A. eventually led to her getting the sweet X-Files gig at the age of 24, she hopes her daughter doesn't succumb to such…
More than a year after kicking around the procedure's viability, doctors at the University of Goteborg in Sweden have performed the first mother-to-daughter uterus transplants, though they're saving all the back-patting for when (or if) the daughters, who began IVF treatment before the surgery, actually conceive.
Like the best of us, little Riley attempts establish her independence while also pooping herself in fear of falling down. Watch her yell "I need you! I don't need you! I need you! I don't need you!" as her nervous, befuddled dad waits for her to make up her mind. Welcome to the club, Riley. Dad, you better get used to…
You might not think that a mother's breastmilk would vary much based on the sex of her offspring, but you would be wrong. It turns out a new study has found that when mothers in Kenya were poor, they produced fattier breast milk for their girls than they did for their boys. The roots of this research can be traced…
Many a famous televangelist has fallen from grace due to some ill-advised or criminal behavior—cheating on one's wife, pilfering money, frequenting gay prostitutes, etc. And now it appears that ultra-famous pastor Creflo Dollar, founder of World Changers Church International, is about to face a similar fate. The…
Twitter user simonhac recently posted this note his daughter had written, which reads, "Would you like it if just because you were getting old you got poped." Here's the backstory via Boing Boing,
Frans Hofmeester filmed his daughter Lotte once a week from the time she was born until she was 12 years old. He then edited down the massive amount of video into this short clip, which lets you see Lotte grow up right before your very eyes. What's especially cool is that In many of the shots she's talking, and even…

In a truly awful act of violence, an Afghan man strangled his wife to death after she gave birth to a second daughter instead of the son he had wanted. The 22-year-old woman, whose name was Estorai, had previously told her family members that her husband was unhappy with the birth of their first daughter and had…

Graphic Designer Adam Ladd sat his daughter down and showed her famous brand logos—from NBC to Starbucks. He recorded her impressions of each one, and the results are both adorable, insightful, and kind of heartbreaking. When it's laid out like this, you realize just how much commercialism kids her age are bombarded…