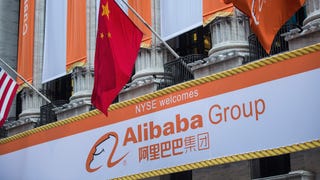 America has turned every holiday on its national calendar into an excuse for shopping, with Black Friday damn near cannibalizing Thanksgiving. But nothing compares to the online ordering orgy that is 11/11, China's Singles' Day, where $8 billion worth of crap has already been snapped up at deep discounts—and that's …
Ah, Cyber Monday, that lovely online shopping extravaganza that blessedly allows you to partake in the post-Thanksgiving capitalistic deals-orgy with a significantly lowered chance of encountering loose human excrement.
Retailers are crossing their fingers that you will buy some shit on Friday. Pretty please? Sam's Club is opening at 5a.m. — with complimentary breakfast. Target and J.C. Penney open at 4 a.m., with the latter offering 300+ "doorbusters." [WWD]
Today is Cyber Monday — the online version of Black Friday — leading us to wonder if there's any day in November or December without some bullshit holiday benchmark attached to it. After the jump, eight more offenders.