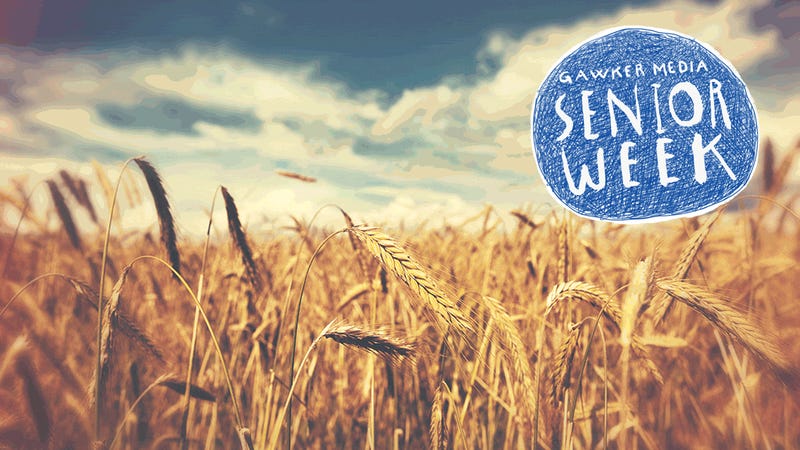 In October 2015, I attended the 2015 Gluten-Free and Allergen Friendly Expo in New Jersey on assignment. I wrote an article for Jezebel that poked fun at the food, the attendees, and the entire concept of gluten intolerance, which I perceived largely as a trendy symptom of privileged white hysteria. But the joke was…
Breaking! Apparently, according to Adam Levine, the version of Adam Levine that we're seeing in 2013 is the best version of Adam Levine that has ever been. In high school, he was "delusionally, unreasonably confident," and now he is "a lot less confident." He's on the upswing, you guys. This is the humble, thoughtful…
New Zealand's Hell Pizza offers a regular "confessional" competition in which customers try and best each other with their most scandalous stories. Last week, the company's Facebook page posted a douchey bro version of a trigger warning before the winning confession — "Don't read below if you're easily offended" —…
There comes a point in life when you have to put aside some of your dreams. And I hereby officially relinquish my secret, long-held dream of being the "Lucky Girl."
It seems we're not the only ones obsessed with professional oversharer, food-phobic, American-and-child-hater Liz Jones. Begins a tart profile in the Guardian, "Is Liz Jones mad? I'm not sure. She certainly looks a bit mad." But that's just for starters:
In an interesting essay in the Sydney Morning Herald, Emily Maguire argues that not only have we lost our capacity for discretion, we resent it. Is oversharing the new etiquette?
Ashley Todd, who reported to police that she was assaulted and mutilated by an African-American supposed Obama supporter, has reportedly recanted her story. Police say she will face charges. [KDKA]
Peggy Noonan. Two words I type and think: is there a smart way to say I like this woman? Kurt Andersen praises her "fair mindedness," Stephanopoulos her "tremendous insight," for which Brian Williams blogs that she deserves a Pulitzer — and probably a Peace Prize for getting none other than The Nation's William…
So, earlier today when I added the item about Viktor & Rolf making two-foot dolls to wear miniature replicas of their best designs, I played it down. I tried to pretend it was just another fashion item. I even called the dolls "sinister" because I know many people find doll-life as creepy as clown-life. But in my…
Remember Leo Keliher? He's that virgin I made fun of last week after the New York Times Magazine published his musings on why he felt it important to deny his ever-present lust. It was a really cheap shot, not that it isn't always a cheap shot with me, but it was a cheap shot because some of the things he said made me…