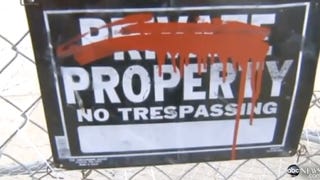 The alleged maternity hotel looming like Castle Frankenstein over the wary villagers in Chino Hills has been apparently abandoned, and all the grumpy neighbors who protested its defiant existence back in early December were all, "It's about goddamn time."
There is exactly one thing Michele Bachmann is an expert in, and that is keeping things interesting. To that end, it was announced yesterday that she has recently become a citizen of Switzerland. Whaaa? Why would Congresswoman Bachmann want to forsake her beloved America that she loves precisely because it is filled…
Chicago native Ellie Lavi's attempts to obtain citizenship for her twin daughters has gotten caught on the snaggle-tooth of America's bureaucracy, with the U.S. State Department refusing to grant the children citizenship because Lavi, who used donor sperm and egg from an Israeli clinic, can't prove that either of the…
Los Angeles, December 18: Undocumented UCLA students Martha Vasquez, Jessica Ortiz, and Miriam Vasquez hold hands as they follow the Senate's cloture vote on the DREAM act. The measure fell five votes short of the 60 needed to move forward.
Michele Wucker of the World Policy Institute thinks so. After the jump, we discuss disenfranchisement, global citizenship, and cultural conflicts.