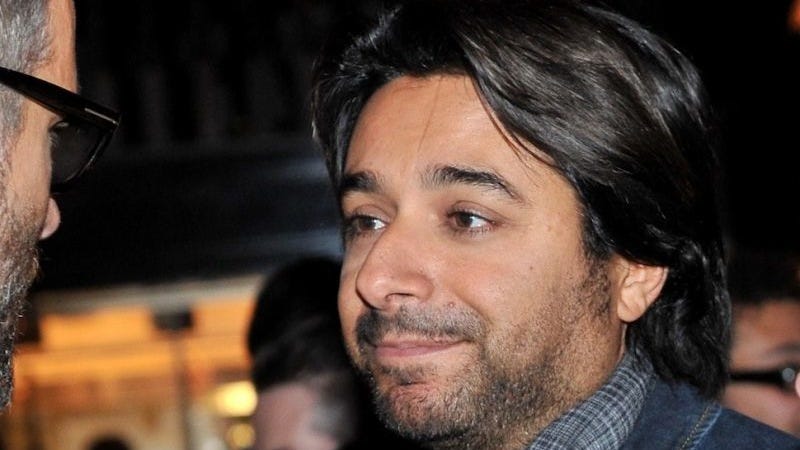 On Monday, former CBC Radio host Jian Ghomeshi will face the first trial for numerous sexual assault allegations made against him, The Guardian reports. In October 2014, three women came forward with stories of abuse from Ghomeshi, with one claiming he choked her almost to the point of unconsciousness.
According to a damning report released Thursday by internal investigators of workplace practices at the CBC, management at the Canadian broadcaster "condoned" the "intimidating, humiliating, hostile, or offensive work environment" Q host Jian Ghomeshi created.http://gawker.com/jian-ghomeshi-...
At this point, a whopping 23 women have accused former Q host Jian Ghomeshi of sexual assault or harassment. Meanwhile, Ghomeshi's old employer, the Canadian Broadcasting Corporation, continues to relentlessly flub their handling of the situation. Earlier this week they announced plans to pull down the archived Q …
Among the many allegations against former Q host Jian Ghomeshi were those of a former coworker who claimed that her old boss once said he wanted to "hatefuck her." Now, that employee—who was previously anonymous for professional reasons—has come forward with more details about what a fucking ordeal working for…
If you're a self-identified irreverent guy who wanted to spend Halloween in a costume so uniquely Too Soon that bowties would spin in offense and monocles would pop out in surprise, during your hunt for that perfectly distasteful getup, your mind might have alit on dressing like alleged sexual abuser Jian Ghomeshi.…
It has been about a week since the story of Jian Ghomeshi's firing and history of sexual abuse broke. Now, Toronto police have launched a criminal investigation into allegations of sexual abuse and are asking the public for assistance by coming forward with any type of evidence that could be related to their case.
Increasingly unhinged-sounding Canadian DJ Jian Ghomeshi was fired from his job at the CBC last weekend after allegations surfaced that he had been subjecting women to sexual violence to which they did not consent for years. But before he was fired, he made sure he showed his colleagues a film he thought would prove…
Now that nine women have come forward with detailed sexual abuse allegations against former CBC host Jian Ghomeshi, musician Amanda Palmer announced on her blog today that Ghomeshi will no longer be a guest during her book tour. He was due to join her in an onstage conversation in Toronto on November 25. Palmer…
This weekend, Canada's media world was rocked by news that Jian Ghomeshi, co-creator and host of CBC's popular radio show Q, had been fired by the broadcast network due to "personal issues." Those "personal issues" turned out to be allegations of a long record of creepiness culminating, in some cases, in sexual abuse.
According to Reuters, 70% of Canadian households are run by women, and most of those women are also holding down full-time jobs. The Canadian national channel, the CBC, is using these statistics as the backbone for a forthcoming special called The Week The Women Went, based on a BBC documentary of the same name. CBC…