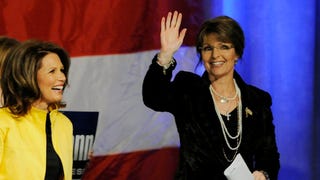 OMG, it's a Palin-Bachmann catfight! Grab the popcorn! »5/27/11 6:00pm5/27/11 6:00pm
What's better than an old-fashioned catfight?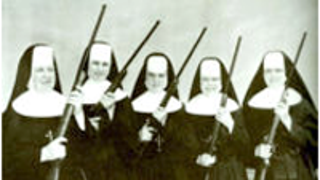 What's better than an old-fashioned catfight? An old lady nun fight! "Sisters Annamaria and Gianbattista, reportedly upset about their mother superior's authoritarian ways, scratched her in the face and threw her to the ground..." resulting in the closing of their convent, say news sources. To which we reply: Dude. [… »10/01/07 7:45pm10/01/07 7:45pm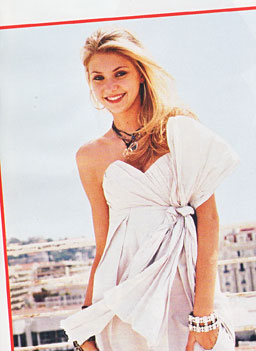 Meet actress Taylor Momsen. She's 14 years old, 98 pounds, and slated to star in the upcoming Gossip Girls TV show, based on the bestselling young adult literature series also known as Satanic Verses, which centers around a group of fictional teenage girls similar to the fictional teenage girls who actually relate to … »8/03/07 1:00pm8/03/07 1:00pm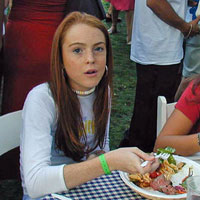 The Lindsay Lohan drama heats up! TMZ has interviews with the three guys who were in the white SUV with Lindsay and one says Lindsay was never without a drink that night and he even did a shot with her. Plus, Lindsay may have told cops, "I wasn't driving, the black kid was." [TMZ]

By the way, Lindsay's movie, I Know…
»
Ooh we love it when in-laws fight!
Ooh we love it when in-laws fight! Demi Moore's sister-in-law reportedly says that Mrs. Ashton Kutcher is, well, too old to bear any more kids. Shhh — can you hear it? That's the sound of a bitchslap! [Post Chronicle] »7/20/07 2:12pm7/20/07 2:12pm