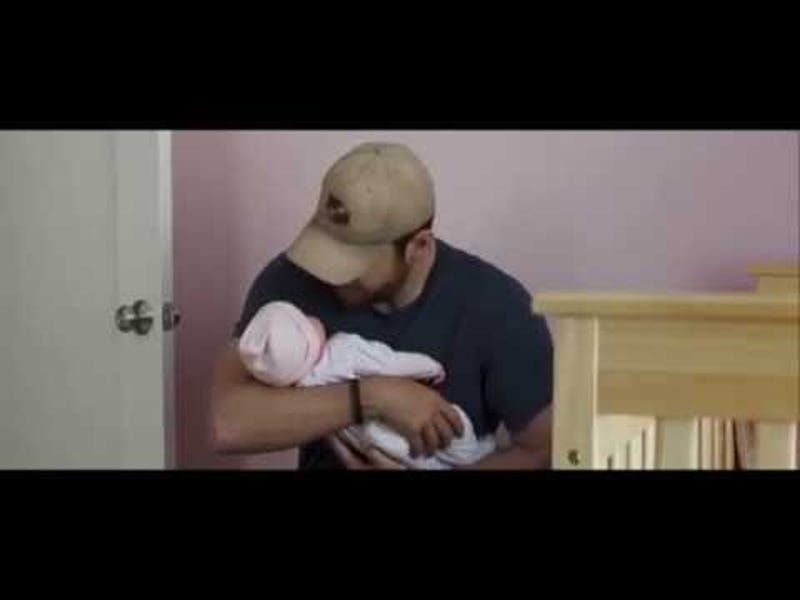 The baby discrimination in Hollywood is ceaseless, and American Sniper is ground zero. Not only did the film utilize the services of a plastic baby who reached a level of perfection grossly unattainable to actual babies, but now star Bradley Cooper is unfairly SLAMMING the plastic baby he worked with. When will it end?
I remember the first time I became consciously aware of my fat attraction. I was sixteen, sitting on the couch with my high school boyfriend watching Ruben Studdard sing "Ain't Too Proud to Beg" on American Idol. My boyfriend was skinny and white, with dyed blue-black hair, and I loved him, as much as an…
A group of seniors at Trinity Academy, a private Christian school in Wichita, Kansas, have papered over the mirrors in all the girls' restrooms in an effort to promote positive body image. Rather than their reflections, female students are met with an array of Bible verses and old chestnuts on inner beauty.
In what's quickly becoming a Team Nobody sort of situation, one of the topless, bodypainted women working for tips in Times Square, known as "desnudas," told Gothamist that only "ghetto fat women" are offended by their naked forms. We were rooting for you, bare-breasted ladies. We really were.
"Why don't I look like that," the dog asks, putting his paw to the television. On the screen, four chubby golden retriever puppies bound down the stairs to an overflowing bowl of dog food. A single dog tear rolls from the dog's dog eye as he watches the puppies, their bodies displaying a chunky perfection that he will…
Victoria's Secret should've known (and probably did) that it was getting into ugly territory when it launched a campaign called "The Perfect Body." The ensuing negative press—which came in all shapes and sizes, heh—has compelled the overpriced lingerie company to alter its slogan to read: "A Body for Every Body."
The battle royale over how much weight you are or are not allowed to gain during pregnancy rages on: In one corner of the Internet, a "stick-thin" mom says having a baby is just an excuse to get fat. In another, a woman argues that no woman has ever said the best thing about pregnancy is getting fat. They are both…
After he was called out by Alyssa Milano on Twitter for making derogatory comments about her body, Jay Mohr has issued an explanation, saying he wasn't seriously calling her fat. He was just joking.
On the Emmy Awards red carpet on Sunday night, Lena Dunham wore a teal floral-print Prada gown and Claire Danes showed up in Armani. One's sartorial choice was panned, the other's lauded. Challenge: write about either woman's appearance without inducing knee jerk accusations of bodysnarking/thin shaming. YOU CAN'T DO…
A 14-year-old girl in Eugene, Oreg. received a painful introduction to the world of clothes shopping when she walked into a Rue 21 and was promptly and shittily informed that she was "too big" to shop there. To the ragemobile!
If you haven't heard (in which case you are either Helen Keller or dead), some woman named Samantha Brick wrote a million-word humble-brag in the Daily Mail about how terrifically difficult it is to go through life as a magnificent beauty. It's that same old trope you hear supermodels trot out on every late-night…