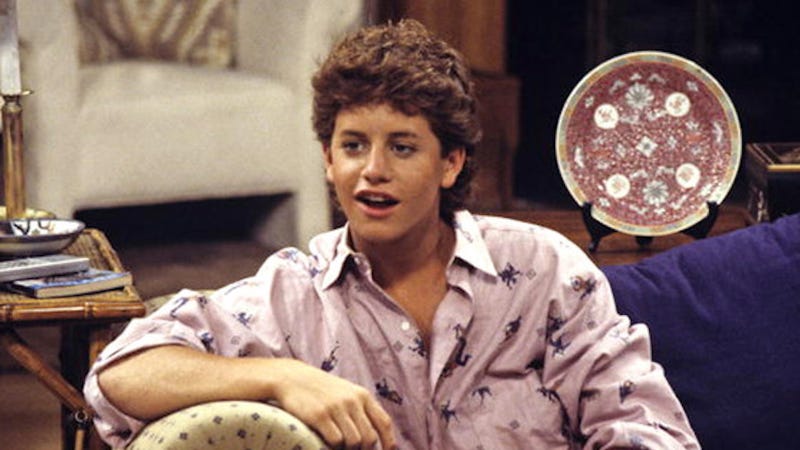 Conservative Christian, former child star, and lover of Subway footlongs Kirk Cameron has some thoughts on how your marriage should work.

Dogged by cheating rumors ever since ElevatorGate (and by Bey's own doing with that Resentment lyric change), Beyoncé, Jay Z and Blue Ivy put on a united front by posting a photo of them visiting Kara Walker's provocative exhibit in Williamsburg (after the jump). Bey and Blue wore matching dresses, which—aww.
It's weird to read this story because I basically 100% think of Allison Williams AS MARNIE, and it's pretty much impossible to imagine Marnie marrying a human man (as opposed to a stalk of pussywillows with a trilby on it). But congratulations to Allison Williams and her fiance, College Humor co-founder Ricky Van Veen…
This seems fake and made-up and silly and I haven't seen it verified anywhere, but it also seems kind of totally plausible, so I'm going to go with TRUE. Beyonce and Jay-Z are rumored to have bought a $75k Arabian horse as a gift for Blue Ivy Carter's 2nd birthday (which is today!!!). IT IS ONLY BEFITTING AMERICA'S…
When it comes to Levi Johnston, Alaska's most infamous baby daddy, one doesn't exactly expect grade A judgment, but today he managed to shock us all by announcing that he plans to name his forthcoming daughter Breeze Beretta Johnston. Seriously? Yes, and it is Beretta, as in the gun—it's not some family name. So is…
It turns out that the Golden Globes feud between Madonna and Elton John was, like the award show itself, just a warm-up for a nastier, more passive aggressive Oscar feud in which one of the singers may be left alone and crying over a melting ice cream cake while the other is toasted by a host of celebrities even as an…
Behold Blue Ivy Carter! She is so beautiful and perfect, and it's sort of hard to believe it's actually her. The photos surfaced on Tumblr a little while ago, and they sure do look genuine—there's even a hand-written note signed by the Carter Family.

The much-anticipated Demi Moore 911 call has been released, and it contains a few pretty depressing revelations. The almost nine-minute-long recording captures a very chaotic scene at Demi's house. It appears there were multiple people there with her that night, one of whom was likely her 23-year-old daughter Rumer…