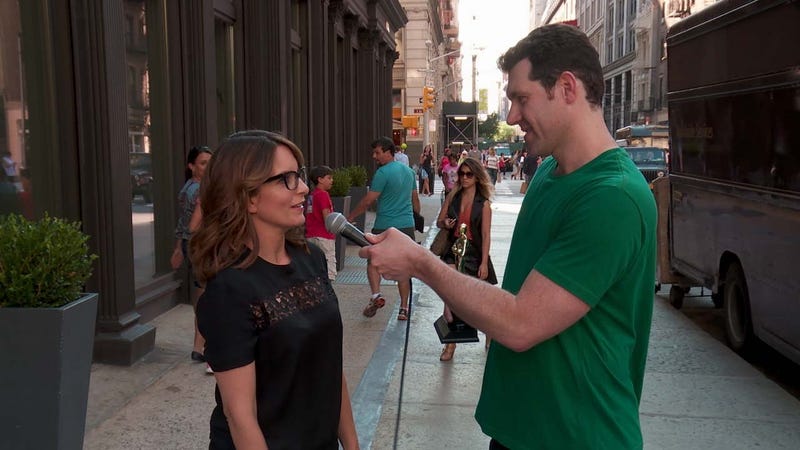 A couple days ago, Billy Eichner posted an "On the Street" in which he asked "LaTina Fey" to name 20 Latino performers in one minute. Not only did she call queen Gina Rodriguez "the woman from Jane the Virgin," she named Lou Diamond Phillips who, while great, is not Latino.
Well, Seth Meyers did one funny thing for sure while hosting the Em: he got Billy Eichner to do a special version of Billy on the Street for the Emmys. As usual, Billy killed it.
In a new episode of Billy on the Street, Billy Eichner and Paul Rudd ran around New York City (well, a small portion of it by Madison Square Park) to ask people if they would have sex with Rudd for a dollar. People said no! There is no accounting for taste I suppose, even if the man magically does not age.
Because the holidays are a time for hope and miracles, it makes sense that people would spend the season wishing to be accosted by Amy Poehler and Billy Eichner as they walk down the street. For a lucky few (the ones who wanted it bad enough), that wish came true. Billy and Amy — like the ghosts of Christmas Past,…
Rachel Dratch (in my highly educated and sophisticated opinion) is one of the best and most underrated cast members to have ever come out of Saturday Night Live, so it's always a thrill when she shows up on TV, especially if it's on a show as delightful and energetic as Billy on the Street. Still, we can't help but…