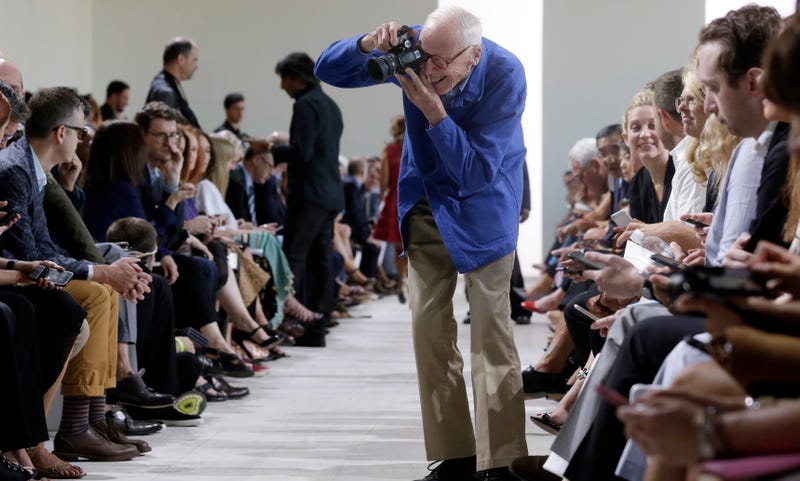 Street style photographer Bill Cunningham, 87, is currently in the hospital recovering from a stroke, Page Six reports.

Tom Scocca wrote a glowing review of Bill Cunningham New York, the documentary about the legendary New York Times street style photographer, which was just released in the U.S.: "Cunningham's work falls in the territory where fashion becomes clothing, or vice versa. The fashion industry itself prefers to obfuscate how…
Teen Vogue's March cover features a shot of Twilight's Ashley Greene that makes her neck look about twice as long as usual. Weird angle? Odd hair placement? Overzealous Photoshop? Perfect storm of the above? Whatever, it's uncanny. [Styleite]
Naomi Campbell's lawsuit with ex-agent Carol White is still rumbling. White, who claims Campbell stiffed her on royalties for a perfume called "Naomi Campbell Cat Deluxe With Kisses," says she has evidence that Campbell's lawyer and manager perjured themselves. [WWD]
Says Reuters, "The mothers of some beauty pageant contestants say they were tricked into appearing on a TV talk show and then accused of physically and sexually abusing their children." And would that it had ended there.
Bill Cunningham, the venerable street photographer, is an unlikely fashion institution, and the premiere of Bill Cunningham New York, at the Museum of Modern Art, brought out a ton of happy heavy hitters.
Roberto Cavalli is now in the wine business. We hope it comes with a leopard print label! [WWD, 1st item]

Diane Lane is the latest Neutrogena "brand ambassador." Jesus Christ do we hate that term. [WWD, 2nd item]

Marcus Wilmont and Maki Aminaka Lofvander won England's Fashion Fringe award for their label Aminaka…