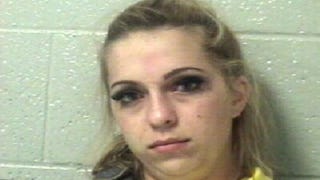 Alexandrea Berte, now 20, vanished from her Wilmington, North Carolina home in July. Since that time, Laura Berte had to implore police three times to place her on a national missing persons list, as Allie was 19 at the time. After officials acquiesced, Allie was pulled over for a traffic violation in a car full of…

A Washington woman who forced teenage girls to have sex with paying clients she found on the internet has been given some superjustice and sentenced to one year of jail time. If you think that punishment is too harsh for a woman who benefitted financially from forcing kids to have sex, don't fret; she can serve 300…
A judge has dismissed the lawsuit brought by teenager trafficked into prostitution against Backpage.com, which hosted ads that included nude photographs of the minor.
Ashton Kutcher has responded to the Village Voice's takedown of reported numbers on child sex trafficking, which also criticized his advocacy work.
How do you write an "investigative" piece about inflated sex trafficking numbers and almost entirely undermine yourself? Village Voice Media shows us a few ways with its cover story this week.