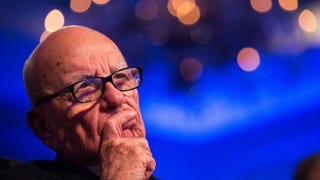 Now that 82-year-old media mogul Rupert Murdoch is back on the market, all anyone is concerned about is who his next young thang will be. At least that's all anyone who was sitting at one table in a Los Angeles restaurant that New York Times reporter Brooks Barnes found himself next to recently.
Sometimes a crap Craigslist ad drips with douchery aforethought — and sometimes the dude responsible just seems authentically, painfully clueless. The following missive from a currently wife-less "professional" falls into the latter camp.
The Bachelorette is slowly eating my brain. I blame Frank. And Chris. And Roberto and all the other rejected, Disney prince-esque castoffs. Because they have seduced me with their unrealistic, romcom ways.