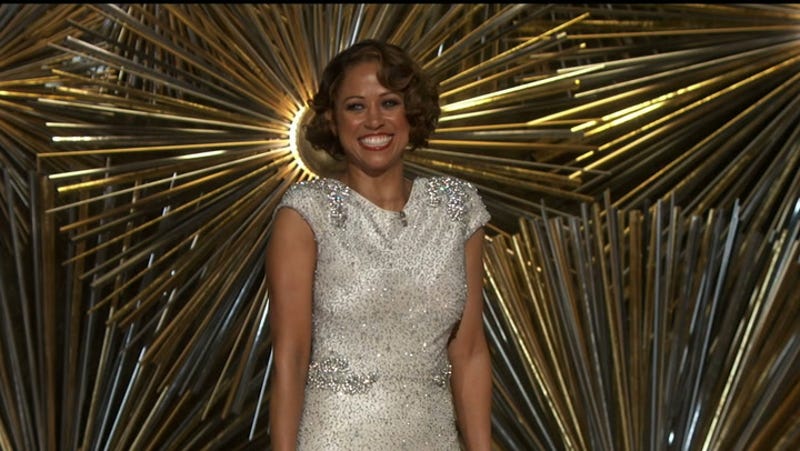 In what felt like a collective hallucination, Oscars host Chris Rock brought Stacey Dash onstage Sunday night directly following a sharp monologue slamming Hollywood for its diversity issues.
J. Lo was predictably undefinable, Cumberbatch Cumberbatch-ed, and Chrissy Teigen was so happy/sad to be there, at the 72nd Annual Golden Globe Awards in Hollywood. Here are the best social media moments from Sunday night's wonderful, emotional, totally not boring, sob-face-emoji show that made it a funner…
Because of the immense success of Brooklyn and Miley Cyrus (PSYCH naw this is a totally creative idea they've been working on for a long time, as long as Madonna's original low-budget shock-fest), YouTube has announced that on November 3rd they'll be hosting their own awards show in New York City celebrating music.…
Another year, another Emmys telecast. There were some great wins, some upsets, and Modern Family dominated pretty much everything. Whether you missed it or watched and just blacked out, here are all those noteworthy, "water cooler moments" you missed.
It includes calling Rachel Maddow and her fannypack. Plus, …
Another awards show, another awkward red carpet interview by Giuliana Rancic! She's never been known for her red carpet skills (Ahem...), but Rancic's SAG Awards interview with Glee's Chris Colfer tonight took things to an uncomfortable new level. Update: Racism!