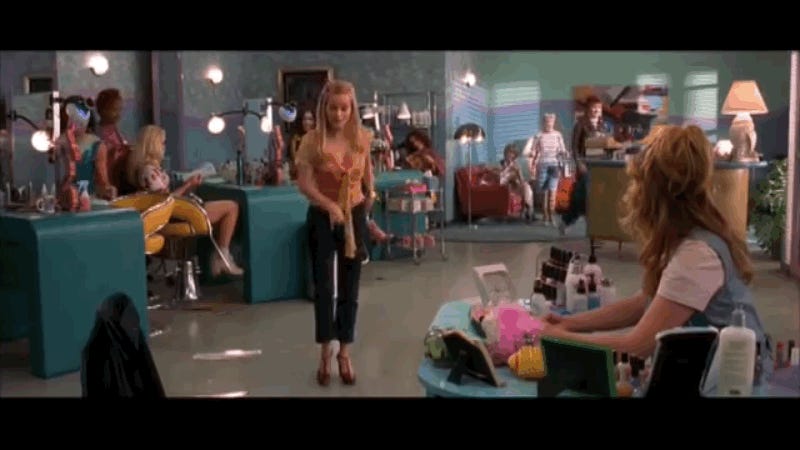 While Reese Witherspoon and America are busy celebrating the 15th anniversary of Legally Blonde, I'll be marching around noisily fuming at the memory of how hard the "Bend and Snap" sucked.
This time last year every blogger in the known universe was scouring the internet for pictures of Kim and Kanye's big day —"little angels blessing us"— while downing bottles of TUMS as our editors urged us to work harder, faster, stronger. Now, to mark a year after the event that almost sent us all to the hospital,…
One-time government official Sarah Palin is on a roll right now. Fresh off of her choice to celebrate Martin Luther King Day by criticizing President Obama for "playing the race card," she took to her Facebook page to mark the anniversary of Roe v. Wade by pointing out the abortion she didn't but could have had.
On this day, 92 years ago, Tennessee became the 36th state to ratify the 19th Amendment, so let's all thank Tennessee for volunteeringto take a progressive step forward in history. Let's all not thank Mississippi for waiting until fucking 1984 to ratify the 19th Amendment, and let's all also give New Jersey an eye…
To commemorate the 100th anniversary of the Titanic's tragic hit and run with an iceberg, a Houston restaurant is offering what it calls the "Titanic Experience": a 10-course, 4-hour meal featuring authentic Titanic food at the super exclusive Macy's Table in a room suspended from the restaurant's ceiling, all for the…