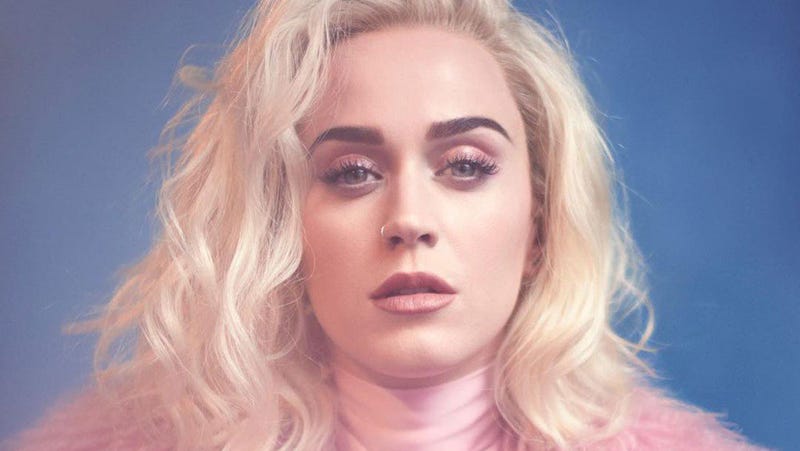 I've been sitting here for the past few hours waiting for something—anything—to be released by Katy Perry. The most optimistic parts of myself expected a full album (perhaps a Spotify exclusive) from my guiltiest of guilty pleasures, but it appears I had been hoping for too much, as all we Katycats were given this…
For uncertain business-related reasons, Aaliyah's catalog has been absent from streaming services in the years since they've become our main distributors of music. To the delight of her fans, including obsessed Tumblr teens who've unearthed her music, an official Aaliyah compilation WAS at last available on iTunes…
For reasons largely unknown but guessable, Tinashe has yet to release her second album Joyride, the follow-up to her 2014 debut Aquarius. Regardless, she's spent the past year either promoting the album, apologizing for its absence, or expressing her own frustration with its delay.
As a longtime fan of Ingrid Michaelson, the singer/songwriter responsible for romcom-friendly hits like "Be OK" and "Girls Chase Boys," my excitement for her seventh album It Doesn't Have to Make Sense (out today) was twofold. In addition to a fundamental desire for more of her music, I had a sort of voyeuristic…
Recent highly publicized events in Taylor Swift's life, including a certain relationship and a certain feud, point to the possibility that a Swift album is on the way sometime this fall.
While performing at Drake's OVO Fest in Toronto on Monday night, Kanye West rapped some songs (including something called "Famous") and also teased that he and Drake might be working on a project together.
On Friday, December 11, and without warning, 15-year-old Willow Smith released her debut album, Ardipithecus.
In the months (now more than a year) leading up to her eighth album, Rihanna has managed to twist everyone's psyche in anticipation of its release. The latest word is that ANTI—a title she announced in October with a formal art unveiling—is coming out in December. Perhaps it is.
The Staves are a sister trio from the UK—Emily, Jessica and Camilla Staveley-Taylor—and their new album If I Was, newly out on Nonesuch Records, is one of the prettiest things I've heard all year. Like the new, phenomenally focused Sufjan Stevens record, the Justin Vernon-produced If I Was is an exercise in the…
Put all your plans on hold and start rearranging your future schedule around the release of an entire album of "grown-up ballads" that Madonna will be writing and recording with help from a very special collaborator (and the Super Bowl co-performer of her dreams), Adele.
Good news, insomniacs: JT is here to keep you company. His latest, The 20/20 Experience, is free streaming on iTunes for a week before the official release.
The American pop tart took to the stage at the Brit Awards to perform "Mirrors", the second single off his new album, 20/20 Experience. You like?