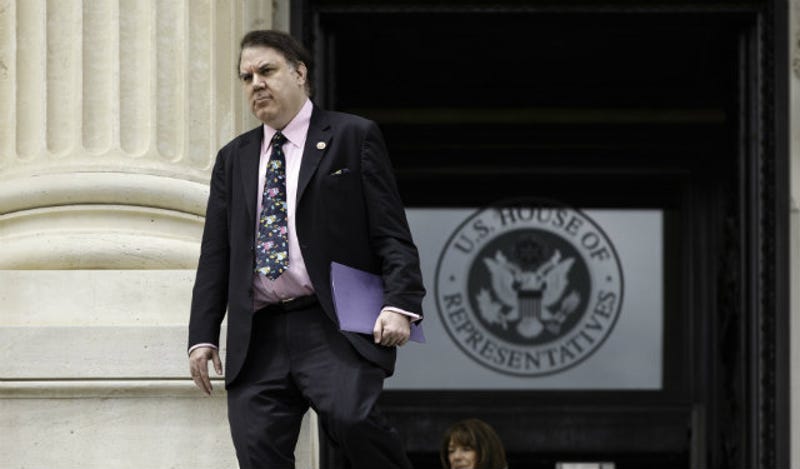 The divorce proceedings between Florida Congressman Alan Grayson and his estranged wife Lolita, once delayed by a leaky breast implant, continue to be understated and mutually respectful. Grayson, one of the richest men in Congress, paused on his way into court to tell a TV reporter, "Gold diggers gotta dig."
Love is a rough ride. Just ask Rep. Alan Grayson (D-Florida), whose divorce trial is finally set to begin today, and where he will accuse Lolita Grayson, his now-estranged wife of 24 years, of bigamy. The trial was previously delayed due to Lolita's leaky breast implant, which required emergency surgery.
The divorce proceedings of U.S. Rep. Alan Grayson (D-Florida) got an unwelcome interruption this week when Lolita Grayson, soon-to-be ex wife of the congressman, wasn't prepared for court because of a medical emergency stemming from leaking breast implants.
The congressional race in Florida's 9th District took a turn for the macabre recently when Mark Oxner, one of four Repooblicans hoping to serve the public good, released a campaign ad that envisioned a dystopian future in which Democratic rival Alan Grayson "and his progressive cronies," eradicate all of America's…
5:28pm, December 9. MSNBC.
• Five men have been arrested in the gang rape and robbery of a 15-year-old teen outside her school's homecoming. Police say they now think 10 people took part in the assault as 20 watched and, possibly, took pictures. •