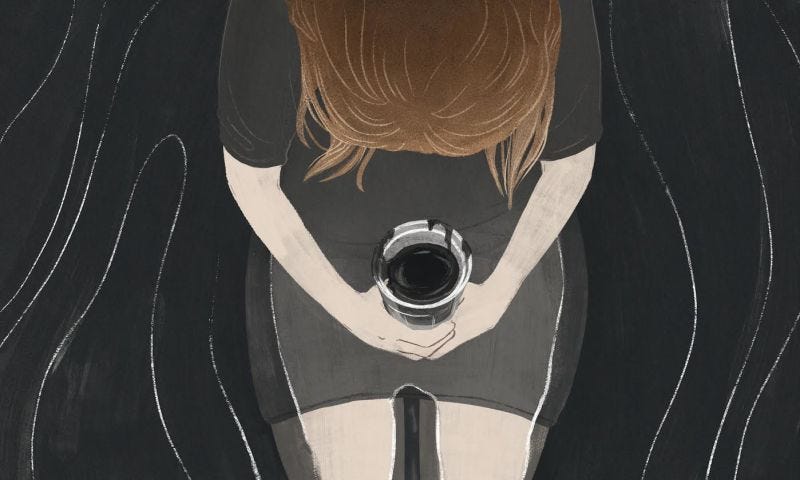 "Ask a Former Drunk" is a five-part advice series running on Tuesdays. Read last week's installment here.

At first glance, the answer would appear to be no.
Rocker and party expert Andrew W. K. has been writing an advice column for the Village Voice for several months now, and it's an absolute goddamn treasure. If you're not convinced based on that one hyperbolic-sounding sentence, a quick read of this recent column to a teenage girl whose boyfriend is mean to her should…
Print media is still full of delightful surprises, including a letter this weekend to syndicated advice columnist Amy Dickinson from an amateur actor who can't bear the ridicule of her children when they watch the movie she and her husband filmed with friends. It's sad, bizarre, and painfully ingenuous all at once.
As anyone who's attended a freshman orientation rape prevention seminar can tell you, sexual victimization is much more common than most people are comfortable admitting, and most sexual abuse goes unreported. And while profiles of sexual abuse victims are more diverse than fast food restaurants' Kidz Klub mascots,…
Not after reading this letter to XX's "Friend or Foe" column, which takes birthday-party friend demands to new (literal) heights.
"I don't fear him. He has hit me twice," writes an advice-seeker of her husband. And instead of telling her to leave, columnist Cary Tennis says they can work it out. Can this ever be good advice?
Among all the personae ex-escort Ashley Dupre could have adopted for her New York Post advice column, it appears she's chosen staggering banality. After the jump, her surprisingly vanilla views on marriage, sexy Santa outfits, and dicks.
It's always amazing the questions people are willing to ask in public advice forums. In today's Guardian, a man writes in to the advice columnist to ask whether his wife's new short haircut indicates a subconscious distaste for sex — and, yes, their sex life is bad. Therapist Pamela Stephenson Connolly's advice is…