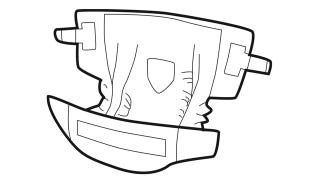 A friend was searching for job opportunities on Craigslist when he came upon this, um, job:
Last night's episode of My Strange Addiction featured Riley, a 25-year-old transgendered woman who lives her life as an adult baby, sleeping in a crib, coloring, sucking on a pacifier and wearing diapers 24 hours a day—a practice she began at age 13. Since Riley was born a male, she says that she's trying to…
Sen. Tom Coburn has asked the Social Security Administration to look into 30-year-old Stanley Thornton Jr.—a man who lives most of his life as an "adult baby"—and his roommate, Sandra Dias—who acts as Thornton's "mother"—saying it's not clear why they are collecting Supplemental Security Income (SSI) benefits instead…
Stanley is a 29-year-old man who sleeps in a crib, sucks on a pacifier, drinks from a bottle, wears diapers, and eats in a high chair. He chooses to live his life as an "adult baby" with the help of his friend and roommate Sandra, who essentially role plays as his mother. The pair were featured on last night's…
Brooklyn, January 1: Standing with other bathers, Juana Cullen, second from left, raises her arms as she celebrates her first time taking part in the Coney Island Polar Bear's Annual New Year's Day Swim.