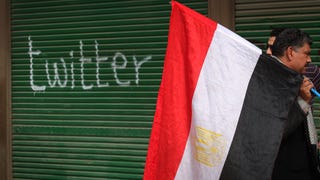 Well, it's happening. Twitter, the hangout for people who find tumblr too much work, disclosed that it's blocking users in Germany from viewing the tweets of Besseres Hannover, a group of neo-Nazi skinhead psychos. This is the first time the microblogging behemoth has ever censored an account, and you can be sure…
On Monday at a Parliament Hill gathering, feminist senator Nancy Ruth told the room that she thinks pro-choice activists should "shut the fuck up" about their concerns regarding a women's health initiative. Wait, what?
In May 2005, Nora Younis was one of 30 women picked from a group of protesters and penned into a parking garage, where members of the Egyptian police force beat her and sexually assaulted others.