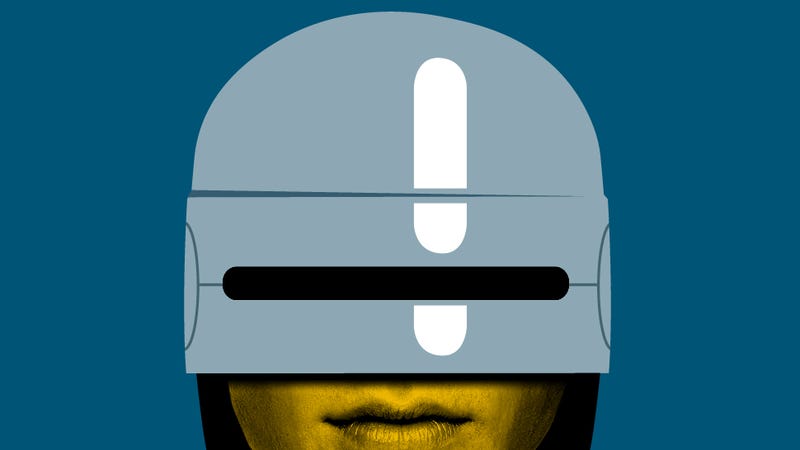 In advance of the big RoboCop reboot opening this week (starring Joel "You're My Ride, Linden" Kinnaman!), I thought it an opportune moment to take a look back at 1987's original robot-who-is-also-a-cop masterpiece that forever cemented the idea of a robot being a cop in the public consciousness. Like, it's not normal that you can just use "a RoboCop" as a noun and every nearby person will be like, "Oh, yes, that is a type of fictional cop with which I am familiar." Really, grandma!?!?!
I'm not sure why, but I'd never actually seen the original RoboCop. Or, if I did, all my memories of it have been utterly obliterated by 8,000 subsequent viewings of Clue and the video for Bon Jovi's "Blaze of Glory." Robots who were also cops were simply not on single-digit Lindy's to-do list. (Plus, 1987 was also the year of Dirty Dancing AND The Princess Bride AND Three Men and a Baby AND Spaceballs AND Lethal Weapon AND Evil Dead 2. We were all busy that year.)
But clearly this RoboCop shit captured hella hearts and minds, because they're making another one of it, and also STATUE. So, in the spirit of my previous forays into American nostalgia-cinema (see also: Titanic, Jurassic Park, Love Actually), I re-watched RoboCop so you don't have to—although you probably should, because it is fucking boss.