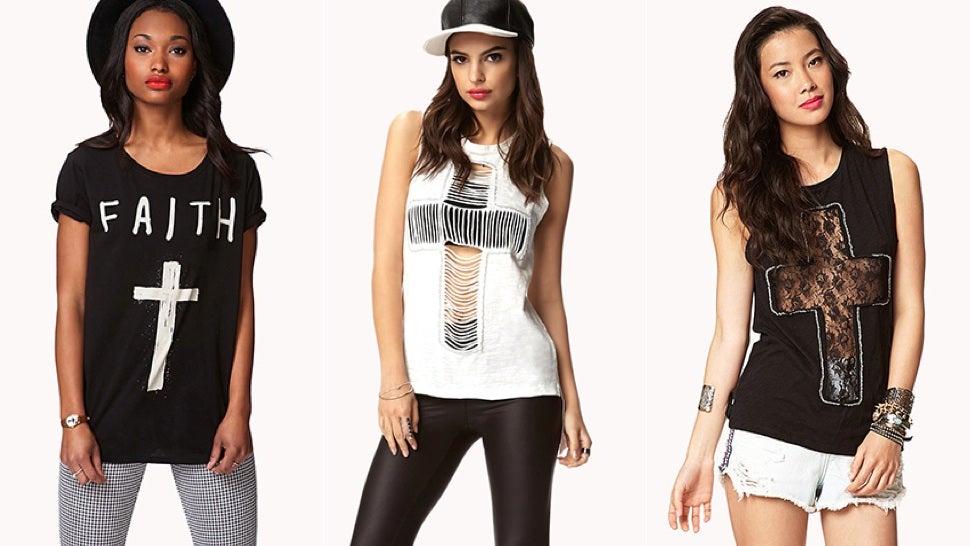 S
As we have mentioned before, Forever21 is owned by Evangelical Christians. So it's no surprise that a lot of the garments offered are covered — nay, smothered — in crosses. But sometimes, in an effort to combine hip trends and Christianity, you get weird juxtapositions of Jesus and jaguars.
A few examples for sale right now: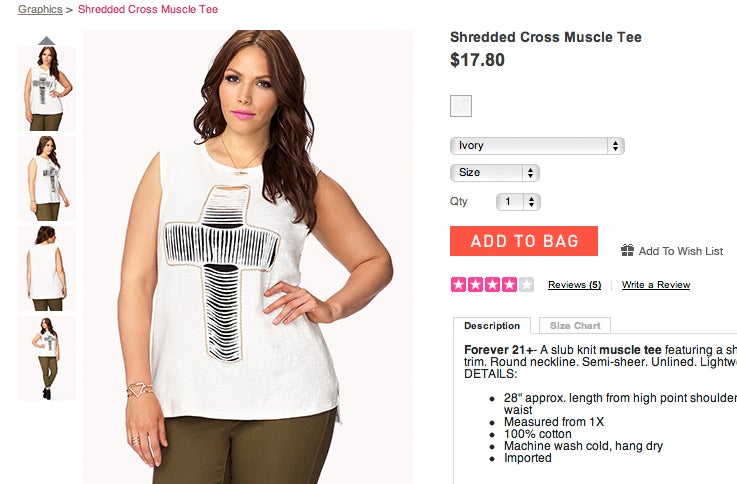 S
Shredded Jesus. He performed some exorcisms, which is not very metal. (Unless you're Stryper.) Turning water in to wine is fairly rock and roll, though.
S
Scottish Jesus.
Actually, He probably would be into kilts.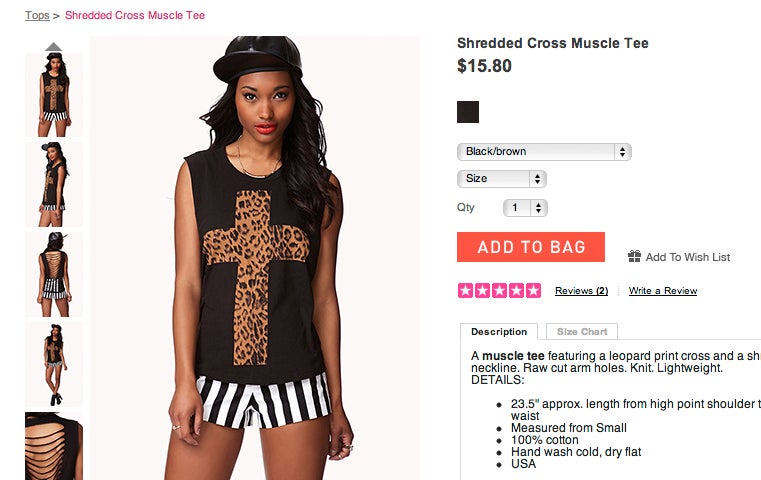 S
Leopard Jesus.
Like Yahoo says: "Why did Jesus heal all the leopards in the leopard colony?"
"He loved cool cats, that's why."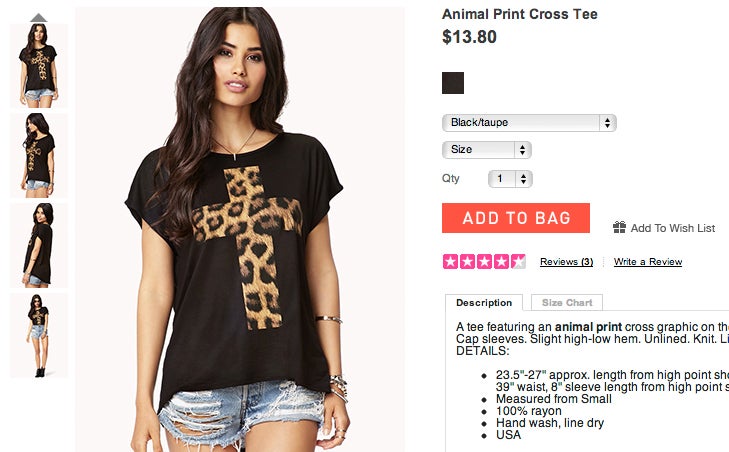 S
Jaguar Jesus. (If you're British, that's jag-you-are.) We've heard of Jesus as a lion… but never as a Central American panther. But hey, at least there's a commitment to the concept of Jesus-as-animal. Which you'd better get used to.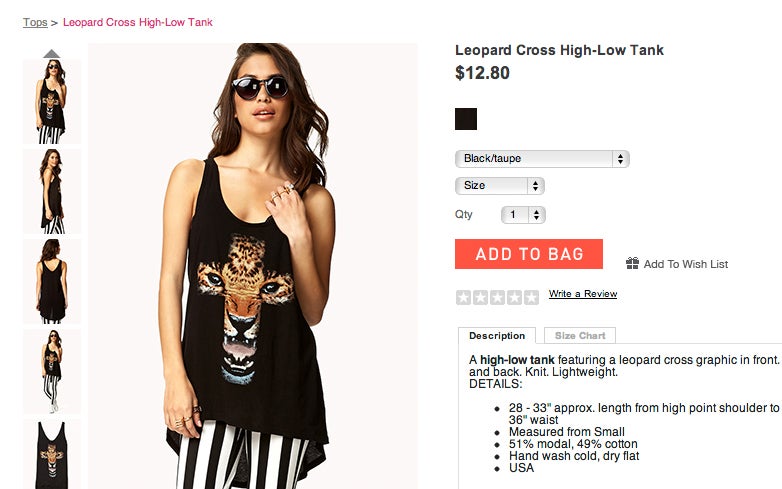 S
BECAUSE JESUS IS AN ANGRY JUNGLE CAT.