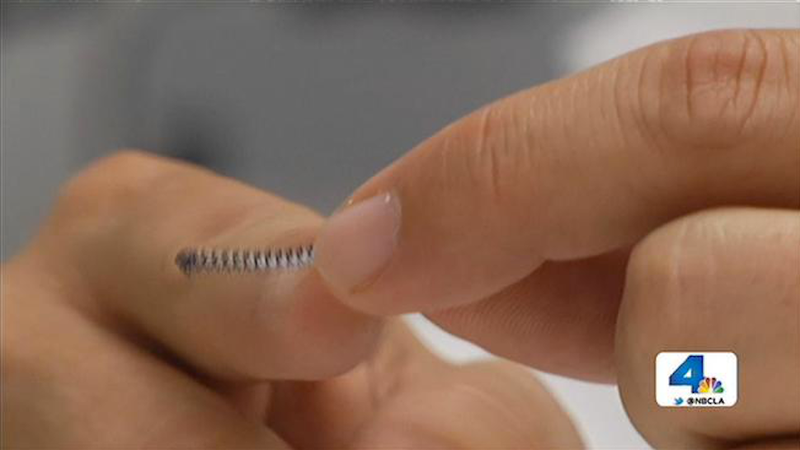 Having a fecund female body can sometimes feel like you're living inside of a landmine that could, without warning, explode into pregnancy if it touched by an errant sperm. And pregnancy's great if you're into it; lord knows none of us would exist without pregnancy. But if you're done having a family — or don't want one at all — long-term birth control like Essure is a way to enjoy a satisfying sex life without filling up your abortion punch card. Which is why horror stories like the ones circulating about Essure's awful side effects are especially upsetting.
For the uninitiated, Essure is a small metal coil that's inserted into a woman's Fallopian tubes. The body, miraculous pain in the ass that it is, responds by building scar tissue around the coils. The tissue blocks sperm from traveling where it needs to go in order to fertilize the woman's eggs, thus preventing pregnancy. But it does a lot of other things, too.
According to NBC (and my Google News homepage for the last few weeks, since I have a customized "Birth Control" section like a normal person), "hundreds" of women are reporting that Essure is "ravaging their bodies." The side effects sound terrible.
Some women described "bleeding every day" and developing a "spiderweb" of scar tissue. Another said, "I felt my insides were on fire."

[Essure patient Nicole] Yadon said she noticed she began "having some gynecological issues."

Those issues continued for Yadon and were compounded with health problems she would never have thought had anything to do with her Essure procedure. According to Yadon, her leg began to swell.

"It was horrific," she recalled. "It was to the point I couldn't walk."
Others had to have hysterectomies to get the coils out. Aaaaand... my entire inner pelvic region just winced.
Some of the problems may stem from the fact that doctors aren't required to test patients for a nickel allergy before inserting the device, which contains nickel. Doctors quoted by NBC seem to think that the product was rushed to market.
This isn't the first time Essure's come under fire. In 2010, Olympic skier Picabo Street's pregnancy proved an embarrassment to its manufacturer, as she'd publicly raved about how she'd had Essure coils installed months before she found herself with child. Picaboops.