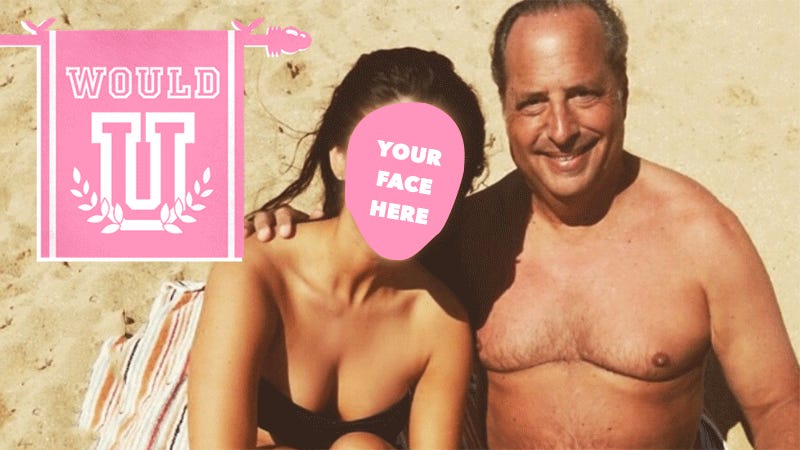 Welcome to Would U?, an academic forum in which I share my gross crush of the week and ask if you, too, would bang that person.
Here is what I know about Jon Lovitz, age 58:

He once dated Janice Dickinson.
He was on Saturday Night Live from 1985-1997.
In 2012, he called Barack Obama a "fucking asshole" for being rude about rich people.
On Easter Sunday of 2016, Lovitz revealed on Instagram that he, in his own way, has also #risen, in that he is engaged to CW actress Jessica Lowndes, who is 31 years younger than he is, and has herself been hinting via Thai proverbs and gross pictures that she is with a much older man.