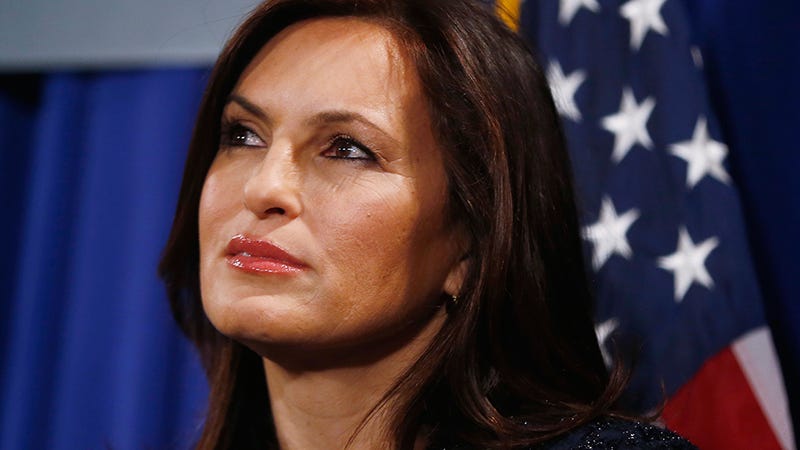 I am just gonna say it: The onscreen/offscreen badassness of Mariska Hargitay/Det. Olivia Benson rivals that of Connie Britton/Tami Taylor. Come at me, bro.
Mariska was overheard explaining to dinner companions the concept of her upcoming documentary, which has a producer but is searching for a director:
"There are hundreds of thousands of untested rape kits in police and crime- lab storage facilities. Every year, thousands of individuals take the courageous step of reporting their rape to the police . . . The evidence is then collected in a 'Sexual Assault Evidence Collection Kit' — a rape kit . . . And yet, hundreds of thousands of times, a decision is made not to process the evidence. Too difficult to prosecute, too murky, too expensive — not a priority."

"When you don't test a rape kit, it sends the message that's it's not a serious crime, and I'm beyond outraged."
ICYMI, there are LOTS of A+ SVUs about this, but that one with Jennifer Love Hewitt was especially heinous. [Page Six]
---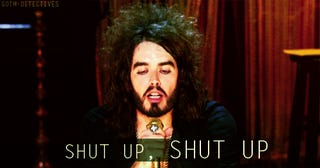 During a London stand-up show, Russell Brand made a joke about how boring having sex with Katy Perry was. "When you're a monk, you're not allowed to have sex with anyone. When you're married, it's one person. That's one more than a monk. It's not that different. I'd be having sex thinking, 'think of anyone, anyone else.'"
This and that text message revelation in Vogue! You were in that hideous Arthur remake, Brand. We have not forgotten. [NYDN]