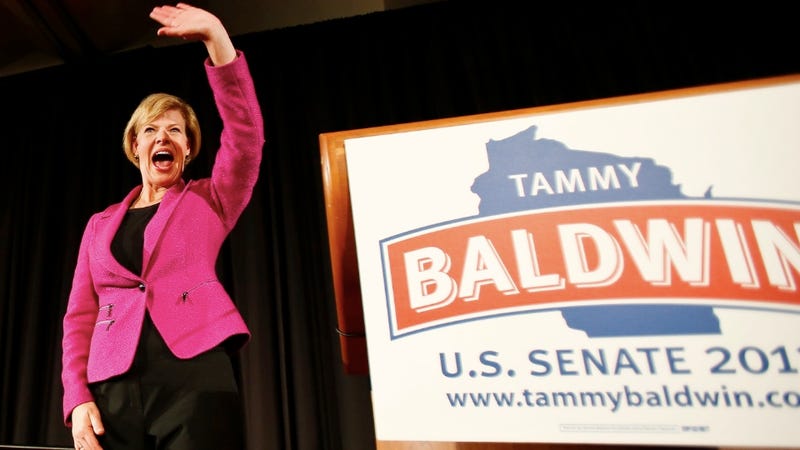 The 113th US Congress will have 20 women senators, the highest ever in the country's history. Put that in your binder and smoke it! (Or you could say all of their terms synced up, JUST LIKE PERIODS.) Here's a primer on who's new, who's sticking around, and who's making history.
---
The Freshmen:
Tammy Baldwin (Wisconsin; Democrat):
Baldwin's victory is a double whammy of groundbreaking delight: she's the first female senator from Wisconsin but also the first openly gay senator in the country. That's huge! Baldwin's voted against the invasion of Iraq, introduced the Paying a Fair Share Act in the House (aka the Buffet Rule) and has fought tirelessly to not only defend but promote women's rights. She's a hero. You can read more about her here.