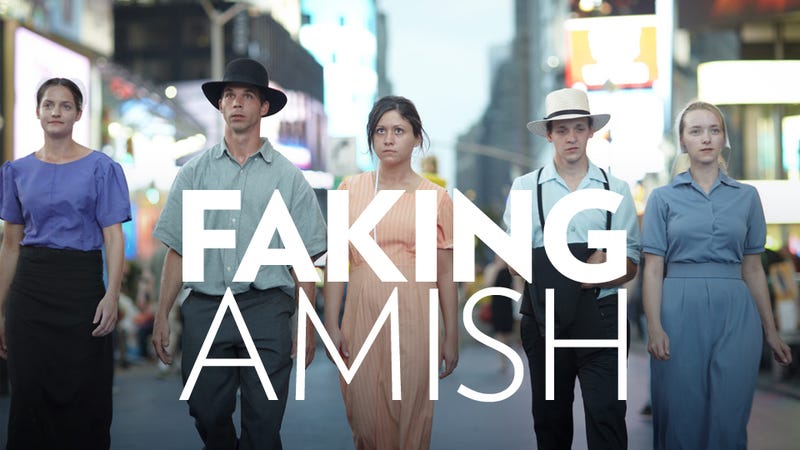 When Breaking Amish premiered on TLC last month, it was described by the network as an unscripted series about a group of Amish people "leaving their communities for the first time;" the cameras purportedly followed their first experiences with electricity, cell phones, indoor plumbing, and cars. But recent court documents, arrest records and Facebook profiles prove that not only had the cast members left the religion for the secular world years ago. Two of them—who claim on the show to have just met—actually have a child together. Furthermore, family members of the cast who are speaking out about how the show is fake claim that TLC is trying to buy their silence.
The ex-Amish community has never been too keen on the show, taking issue with how the Amish are portrayed as close-minded, cruel, and sexist people from whom the cast members need to flee. Initially, they were speaking out in the comments section of the TLC-run Breaking Amish Facebook fan page, but after the controversy erupted, the page was deleted. Now two different Facebook pages are devoted to exposing the show's misleading content, while an ex-Amish blogger—who knows at least one of the show's stars in real life—has been dissecting evidence, both physical and circumstantial, that the show is a big lie.
The first bombshell came when it was revealed that one cast member, Jeremiah Raber—who claims on the show that he needs to "find out" who he is by leaving his family's farm for the "first time"—left the Amish when he was 18. (He is now in his thirties.) For six years, Raber was married to fellow defector Naomi Stutzman, with whom he had three children. Stutzman filed for divorce last year on the grounds of "gross neglect of duty" and "extreme cruelty." According to their court documents, she was granted a restraining order against Raber and lived in a shelter for victims of domestic violence after she left him.
Stutzman has been speaking to the media, telling Star: