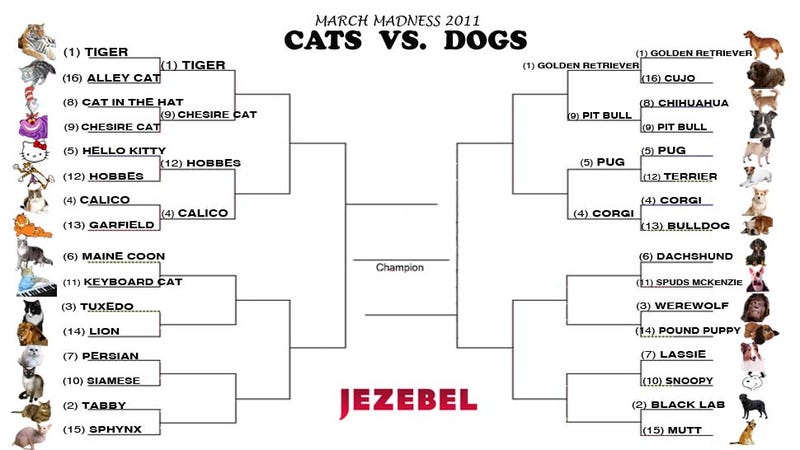 When we last met, we had four tough matches ahead of us. And some of those were particularly intense. Today we've got two more, pitting classic breeds against pop culture legends. Grab your bandaids, because this one's going to leave a mark.
For a printable version of the updated bracket (above), go here. For a printable version of the original, go here.
First, a quick shoutout to the Pug, which triumphed over the Terrier by a mere 46 votes. With thousands of people voting, that's quite the squeaker. Also noteworthy: Hobbes pulled an upset over Hello Kitty (so much for thinking of Japan during this difficult time). Full results available at the link above.