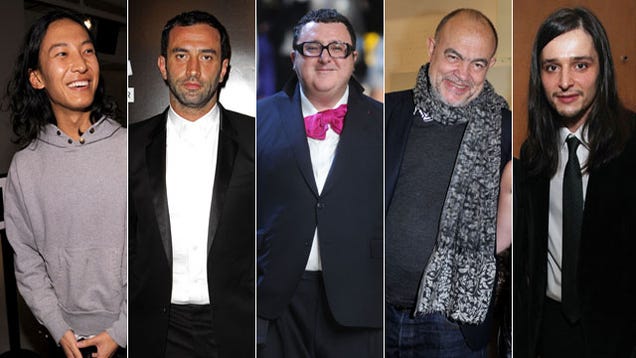 John Galliano may have lawyered up and non-apology-apologized for his infamous "I love Hitler" rant — preserved forever by a cell phone video — but if he thinks he's going to somehow be welcomed back at Dior, he's dreaming. Galliano is a great designer who thinks Nazism is awesome, and no matter what Franca Sozzani says, that is not something anyone's career can survive. So who's going to replace him? Here are the names being mentioned.
The Candidates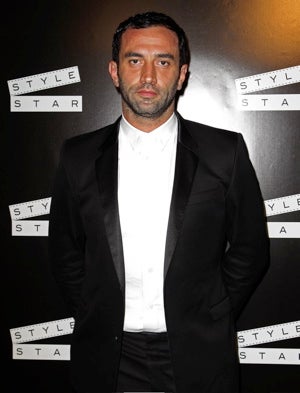 Riccardo Tisci, 36, is the head designer at Givenchy. Givenchy is owned by Bernard Arnault's Louis Vuitton Moët Hennessy, the same parent company that owns Christian Dior, and the creative directorship of Givenchy is considered a traditional proving ground/practice mat for the top job at Dior. Galliano came from Givenchy; Alexander McQueen, less successfully, also held the position prior to launching his own label. Post-Galliano, Givenchy went through a bit of a wilderness period. Designer turnover was high (even Julien MacDonald had a go) and collections were...not good. Tisci's arrival in 2005 changed that: Critics love his consistently gothic-inspired aesthetic, and celebrities known for their unusual fashion choices, like Cate Blanchett and Tilda Swinton, love his clothes, too. Tisci is known for his long-lasting relationships with his muses, including the transsexual model Lea T. and fellow Italian Mariacarla Boscono, as well as his friendship with Marina Abramovic. Abramovic has incorporated Tisci's couture into her performance art. (She once even publicly floated the idea of creative directing a Givenchy show, and "teaching the models to walk in a different way.") Tisci has couture experience, which is highly relevant to the Dior gig, and although Givenchy recently stopped producing couture shows every season, its couture collection is (unlike Dior's) said by LVMH to be profitable. Accessories also perform well for Givenchy — the house had quite a hit with its "Nightingale" purse, and everyone knows bags and shoes (along with fragrances and cosmetics) are where most fashion houses make most of their money. There are rumors — all unsourced, unverified, and unverifiable — that Tisci is favored for the job at Dior. Odds: 1 in 4. (Skinny jeans)
---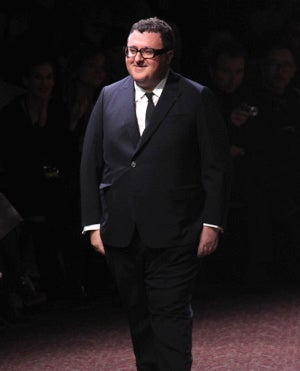 Alber Elbaz
, 49, designs
Lanvin
. His is a dream position, basically: a generous financial backer, Taiwanese media baron Shaw-Lan Wang, acquired the world's oldest surviving fashion house from L'Oréal in 2001, and hired Elbaz. Her only instructions to him were to "please wake the sleeping giant." Wang waited patiently for the house to become profitable, which it did in 2007. Elbaz has a wide degree of creative freedom, and his clothes — a touch girly, with a focus on draping, raw edges, and bright colors — are generallly beloved by women and critics. Elbaz, who was
profiled
by the
New Yorker
's Ariel Levy in 2009, is known for being the chosen successor of Yves Saint Laurent himself (Tom Ford beat him out after Gucci Group acquired the brand). He's also known for his food issues, his shyness, and his kindness: here's a designer who, when he noticed that the models in his show couldn't walk in the six-inch titanium heels he'd designed, delayed his show to get them in flats. (Miuccia Prada, by contrast, said she thought it was "funny" when three models fell in one of
her
shows.) Would Elbaz leave Lanvin? It's unclear; he certainly seems very happy there, but Dior is on the very short list of houses (Chanel is another) that could theoretically tempt even a designer in that rare position of contentment and security. (Also, Bernard Arnault has a lot of money.) Elbaz's warm, feminine aesthetic could even be a more natural fit at Dior than Tisci's severity.
Odds: 1 in 5.
(Leopard-print flats)
---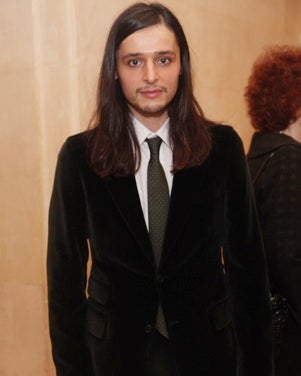 Olivier Theyskens
, 34, has held a lot of jobs in fashion — lately, after a period of unemployment, he's been designing a collection for Theory called Theyskens Theory. Previously, the Belgian fashion school drop-out designed his own label (which closed, although Madonna did wear one of his dresses to the Academy Awards in 1998), designed for Rochas (which also shut down, in 2006 — though it has since relaunched under designer Macro Zanini), and Nina Ricci (which fired him, in 2009). Anna Wintour and many critics loved Theyskens' gothic-influenced dresses. And any major luxury house, finding itself with a job vacancy,
always
places a call to Anna. But Theyskens has a reputation as a financial backer's nightmare: at Rochas, he insisted on designing what was technically ready-to-wear as though it were couture, creating fashions that could not be mass-produced, and required extensive work by hand. Some of his pieces retailed for over $20,000. His profligacy — and his distaste for high-grossing accessories — are among the reasons why Rochas closed down, and why Nina Ricci fired him. Theyskens is extremely talented, and until Andrew Rosen brought him in at Theory, he was one of the most high-profile out-of-work designers around. Dior is also the kind of place where Theyskens' maniacal attention to detail without regard for cost could be an asset, since the house has an actual couture division. But Dior is also a global mega-brand which licenses its name to everything from cosmetics to neckties, and would Theyskens be right for that?
Odds: 1 in 15.
(A fucking $20,000 dress)
---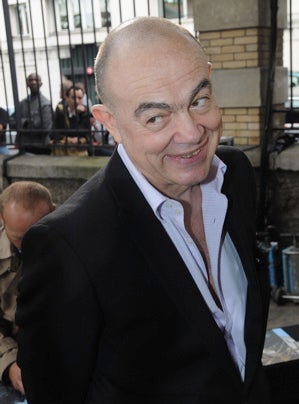 Christian Lacroix
, 59 — speaking of unemployed couturiers, hello? Why go to the bother of poaching a designer from a perfectly comfy position when one of the 20th Century masters of couture is, as far as I can tell, totally available? Realistically, Lacroix used up all his LVMH second chances long ago; in 2005, Bernard Arnault finally sold Lacroix's label to a company that makes most of its money running an airport duty-free chain. It turned out that, after 18 years in operation under the auspices of LVMH, Lacroix had
never
once turned a profit. (The duty-free chain people didn't do much better, and in 2009, Lacroix's fashion division was closed, its founder and staff were fired, and the company was turned into a licensing operation.) But Lacroix knows couture, his bombastic aesthetic is right for Dior, he'd be perfect.
Odds: 1 in 10,000.
(Peep-toe boots in the snow)
---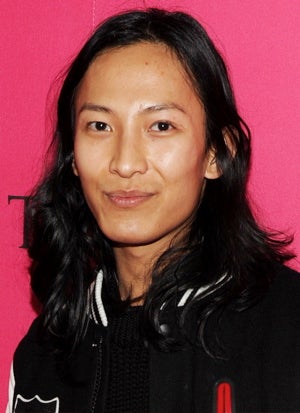 Alexander Wang
, 26, was
mentioned
on Twitter as a potential Galliano replacement by none other than
Paper
magazine's Mickey Boardman. Random? Completely: Wang's famed slouchy-t-shirt-and-skinny-jeans, "model off-duty" aesthetic, relatively low prices (only relatively: we're talking $160 for a sweatshirt, instead of $1,600), and reliance on China for production is light years away from what we think of as Dior. But a young designer is not entirely out of the question; Dior may in fact prefer a creative director who is fresher and less established, provided of course that individual has the vision necessary to carry a major brand. (Yves Saint Laurent, after all, succeeded Christian Dior at the tender age of 21.) Could that person be Alexander Wang? Probably not — but that doesn't mean Joseph Altuzarra and Kate and Laura Mulleavy of Rodarte (who were last year
reported
to be in talks to sell a stake in their brand to LVMH) haven't taken any calls.
Odds: 1 in 100,000.
(A pocket too small to put anything in)